Key Club Volunteers at Local Retirement Center
On Thursday Dec. 15, Becton's Key Club volunteered at a local retirement center to help out with their holiday party. Key Club International, also called Key Club, is an international service organization for high school students. As a student-led organization, Key Club's goal is to encourage leadership through serving others.
Key club officers usually come up with activities to participate in, and this was one they were definitely excited for! Other activities Key Club has participated in are collecting for UNICEF, a baking competition, selling baked goods at Rutherford community pantry, sending extra Halloween candy to our troops and now helping at a local retirement center for their holiday party! At the retirement center, the club served lunch, helped with bingo and handed out raffle tickets and prizes.
The advisor of Key Club–Chef Kimberly Damelio– says, "We hope to schedule another day at the retirement center to teach them how to use their iPads and iPhones! It was a touching and rewarding event. It was very special to them!" Junior Vanessa Frank finds that Key Club has given her the opportunity to help people, which she finds joy in doing. Helping the retirement center with their holiday party has been her favorite activity so far. She said, "I would love to go back and help with any parties they have. It was a lot of fun, and I found it nice seeing them all happy and smiling the whole time."
In the future, the Key Club plans on painting motivational rocks and going on a hike to place the rocks around our districts! Clearly, Key Club has been a fantastic way to encourage students to help and spread kindness to the members of our community.
About the Contributor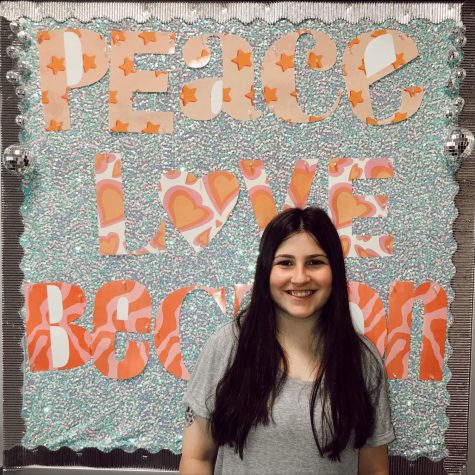 Rose Padovano, Staff Writer
Rose Padovano is entering her sophomore year of high school at Becton Regional. She is very excited about the upcoming school year and can not wait to...