Taylor Swift's 1989 is a must-have album
Singer continues claim to fame story line
Taylor Swift released her fifth album titled 1989 on Oct. 27, and with a total of 13 new songs, the girl has outdone herself again. Although her common guitar acoustics are not as prevalent, her claim to fame of writing songs about boys has continued.
When listening to the first song on the album, "Welcome to New York," all the way to the last song on the CD entitled "Clean," the lyrics tell listeners a story with each word adding a new detail to the storyline. The story behind the music is rumored to be about one person in particular, One Direction's pop singer Harry Styles.
As mentioned, "Welcome to New York" is the first track on the new album, and it sets the time and place. From there, the album continues with songs such as "Blank Space," "Out of the Woods," creatively titled "Style," and the popular hit single "Shake It Off." Each song reveals a new detail about the relationship that the famous couple has shared.
Moving along, each song on the album is a little over three minutes, but my personal favorites have to be the ones that reach the four minute mark. Those titles include "This Love," "Clean," and "How You Get the Girl." They are all catchy and meaningful and are worthy of being her next hit single.
Taylor Swift also released a deluxe album the same day that includes three bonus tracks entitled "New Romantics," "Wonderland," and "You Are in Love." They are all must-listen songs as well. Also, with a purchase of a deluxe album, the buyer is given three tracks where the singer talks about her songwriting process, a great added touch because not many artists let you in on those details.
About the Writer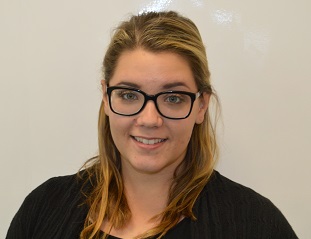 Brittany Welsch, Staff Writer


Brittany has a lot of favorites. To begin, her favorite drink is a caramel macchiato from Starbucks. Her favorite celebrity is Ariana Grande...