The Chaos with Covid Variants
The consistent rise of Covid-19 cases in the United States, and around the world, is old news to everyone, but evolving variants of Covid have abruptly caught the attention of many. These variants are small errors made naturally when genomes (the genetic material of an organism, consisting of DNA) are copied. Scientists are still uncertain about how the cluster of mutations arose or what they mean in the long-term for the virus's transmission. Nevertheless, they have transformed haphazardly across the globe. A mutation was detected in England at the end of last year, causing a new surge in cases, death tolls, travel issues, quarantine, and lockdown. Additionally, it has been located in South America and South Africa. The United States was also unsuccessful in avoiding these mutations; a variant was found here on January 25, arousing more travel difficulties, and a confusing disorder with vaccinations. 
United States
The variant from England has been detected in at least 20 U.S. states, Dr. Anthony Fauci, director of the National Institute of Allergy and Infectious Diseases, said on Jan. 24, and the first U.S. case of the Brazilian variant was confirmed in Minnesota on Jan. 25, Researchers in California have found that the homegrown coronavirus strain accounts for about a quarter of cases in the state. This variant in California is more contagious and faster than any other mutation, which may be partly to blame for the surge. So far, the South African variant has not been detected in the country, but few laboratories are doing the testing necessary to identify different strains. 
Alyssa Cantatore, Becton school nurse, commented on the dangers of the variants, "A combination of these variants along with the current COVID-19 viruses is definitely dangerous. There are some individuals who may have been infected with COVID-19 and have antibodies-those antibodies may not be effective against the variants."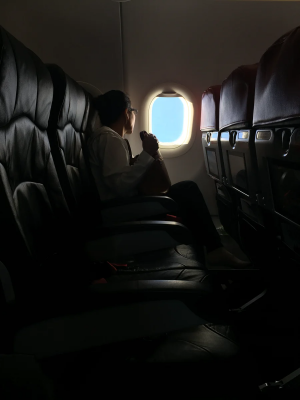 Angela Calasso, Becton science teacher and leader of the Environmental Club, feels worried about these mutations, "Mutations can either damage a virus or provide advantages for it. In the case of the UK variant, it has mutated to become more transmissible, affecting a greater population." She went on to further explain the variants' threat, "What's most concerning to me is that the same advantageous mutations in this variant are also showing up in different variants around the world. Some of these mutations impact how much of the virus targets our respiratory system or how much is needed to become infected."    
In late January, Dr. Marty Cetron, director for the Division of Global Migration and Quarantine at the Centers for Disease Control and Prevention, said that the Biden administration is considering implementing mandatory coronavirus testing for travelers on domestic flights across the country. The requirement would expand upon the U.S.' new international testing requirement, which took effect on Jan 26. As of Jan. 26, all travelers bound for the U.S. must test negative for COVID-19 within three days of boarding their flights or present proof of having recovered from the virus. 
Ms. Calasso admitted she does not feel comfortable flying even with these regulations, "I just have too many questions and concerns to feel confident with flying, solely with a negative result." She went on saying, " I will wait until the vaccine is accessible to the general public. Honestly, I think I would be too worried about the risks to even enjoy traveling." Ms. Cantatore also has a similar opinion, "I am not comfortable doing anything that is not essential. Traveling is still not recommended."    
As for vaccines, so far the data suggest that they will still produce immunity against the new variants. Laboratory studies have shown the Pfizer-BioNTech vaccine to be just as effective on the strain prevalent in the United Kingdom. And Moderna, the company that manufactures the other vaccine currently approved in the United States, said on Jan. 25 that its studies show its vaccine is effective against both the U.K. and South Africa variants — although it has shown to be less effective against the South Africa variant. The company is working on developing a booster shot to better guard against this variant. Cantatore feels confident about receiving a vaccine, "I have received both doses of Moderna because that was what was offered to me. I would have been comfortable with Pfizer. Both the Pfizer and Moderna vaccines are believed to be effective against the variants." She further added that while the vaccine can prevent sickness from the variants, it has not yet been proven that people who were vaccinated cannot carry and spread the virus.    
England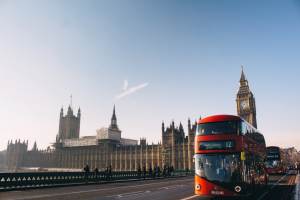 Britain saw infections soar at the end of last year after a highly contagious new variant emerged in southeast England, taking cases and deaths to record levels. Britain's Covid-19 death toll on Jan. 26 surpassed 100,000, leading to questions about Johnson's handling of the crisis. Britain's Prime Minister Boris Johnson indicated on Jan. 27 that the Covid-19 lockdown in England would last until March 8 when schools could start to reopen, as he said some travelers to the UK would have to quarantine in government-provided hotels. Ms. Calasso shares her thoughts on this wave of events, "I would hate to be in a full lockdown again (as I'm sure everyone else would too) so I hope the vaccine becomes accessible to the general public soon so that we can stay ahead of the variant if it is coming our way." 
Britain has banned travelers from 22 high-risk nations, where new coronavirus variants have emerged, such as South Africa and some in South America, or that may be present, like in Portugal. Johnson said measures would be brought in for those still allowed to enter from those countries."We will require all such arrivals who cannot be refused entry to isolate in government-provided accommodation, such as hotels, for 10 days without exception," Johnson said. "They will be met at the airport and transported directly into quarantine." Travelers arriving in the UK from high-risk countries will have to quarantine for 10 days in government-provided accommodation, while those wishing to leave will need to explain why in a process checked before departure, interior minister Priti Patel said on Jan 27.
With Covid-19 still lingering, and variants appearing across the globe, the best opinion seems to be to remain cautious and avoid risks to catch and spread the virus. While there is uncertainty, vaccines also hold a possible aid in slowing the spread. 
Nurse Cantatore believes these vaccines might potentially contain hope in stopping the coronavirus, "I do think that COVID-19 and its variants will be around for some time. It will likely take some time for us to reach herd immunity, but hopefully, we can continue to develop treatments and increase vaccine supplies."