2020-2021 Students of the Month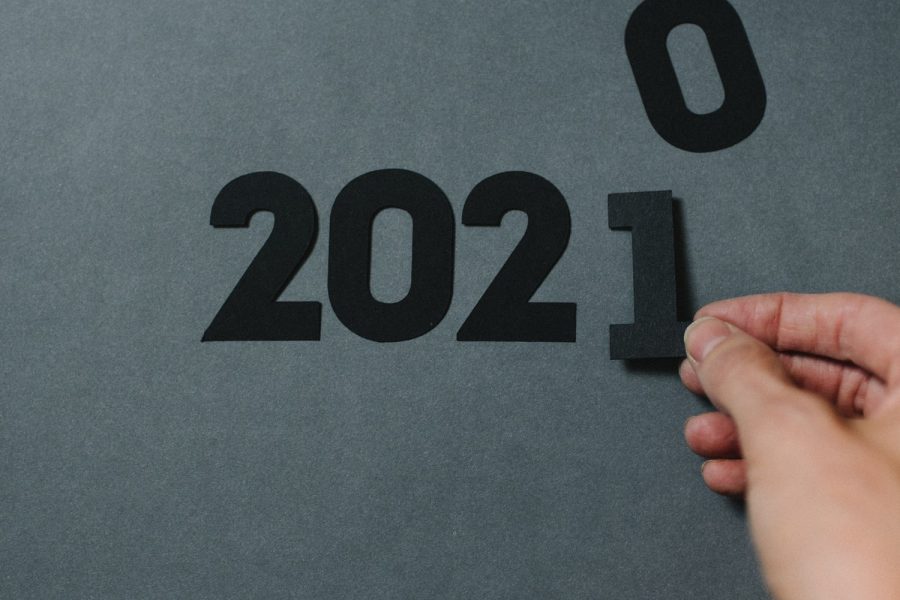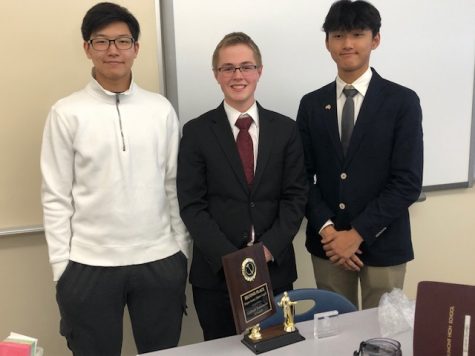 NOVEMBER: Tenzin Jorden
by Tenzin Yiga
Tenzin Jorden, November Student of the Month, has constantly pushed himself and has excelled throughout all his classes, he is also an active participant in various extracurriculars here at Becton.
"I am extremely grateful that I have been chosen for this honor", said Tenzin. His hard work and perseverance allowed him to maintain a near-perfect GPA. Tenzin continues to challenge himself and in his senior year, his course load consists of AP Computer Science Principles, AP English Literature and Composition, AP Biology, AP Statistics, Calculus Honors, as well as Spanish 4 Honors. Not to mention, his past courses included AP U.S. History 1 and 2, along with every honors class available. He acknowledges APUSH as a favorite class because of the depth of topics and historical events that he was able to learn.
For his leadership skills and quality work ethic, he was inducted into the National Honors Society during his junior year. This year, Tenzin was selected to be the National Honors Society President. He is also a member of the Spanish Honors Society. Tenzin is also the Boy's Varsity Tennis Team Captain and has been a key member of the team throughout his high school career. 
Tenzin remarks that the hardest part about high school was finding his rhythm with yearly changes in course, and difficulty around every corner. "It is extremely important that you find your interests, pace, and rhythm", says Tenzin. He finds himself in additional school activities, such as the Varsity Debate Team, Key Club, Images Magazine, Math League, Environmental Club, Horticulture Club, Multicultural Club, Music Club, and more. Outside of school, Tenzin enjoys photography and has a passion for capturing art, especially in the streets of New York. He also finds relish in music and playing tennis with his sister. 
His future is filled with big plans and he intends to apply to an array of colleges, mainly in the Northeast. He especially has an interest in attending school in either Boston or New York City. His top college, at the moment, is Columbia University with NYU, Northeastern, Rutgers, and the University of Chicago on his list. "I want to go into Political Science as a major mainly because I love politics and current events. I've had the great experience of engaging myself in activities that encompass the study of Political Science and have developed a great love for it", shares Tenzin.
Tenzin says that his parents sacrificed so much to provide him with the opportunities he has today. He explains that "their drive to succeed and inquisitive nature are pillars that have shaped me to be the person I am." 
Finally, Tenzin shares some advice to those he undoubtedly inspires, "I would advise the underclassmen and my fellow students in Becton to involve themselves at school. Whether it is taking more rigorous classes or joining a club that they were unsure about, involving yourself can help you develop your character and grow your perspective."
OCTOBER: Nadia Dobrygowski
by Tenzin Yiga
Salutatorian Nadia Dobrygowski has been selected as the October Student of the Month. "I am grateful to have been chosen for Student of the Month. I was not expecting this recognition," shared Nadia, when asked about how she felt being awarded this prestigious acknowledgment.
Nadia works extremely hard and has maintained a high GPA throughout her high school career. While being an outstanding student, she has also invested time in various clubs. She has participated in the Key Club, PAW Club, Horticulture Club, Environmental Club, as well as Multicultural Club. With her amazing academic record and involvement in Becton extracurriculars, she was inducted into the National Honors Society during her junior year. She has remained an exemplary student and role model for her peers and underclassmen.
When asked about the most challenging part of high school she replied, "It is adjusting to the fast pace and workload. Especially for those who take honors and AP classes, it can be difficult to find a school-life balance." Nadia has constantly challenged herself in the classes she has taken and pushed herself academically. Her favorite classes throughout high school have been math classes. She says this is due to her preference for subjects in the STEM curriculum, but also because her teachers have been excellent.
Outside of school, Nadia enjoys reading, exercising, and volunteering. Since Nadia is a senior, she has decided to pursue her education and apply to college. She plans to apply to a school that centers around engineering. "I'd like to specifically major in civil engineering, as the creation of infrastructure interests me," added Nadia. 
Nadia has credited her parents as her role models. She says that they inspire her every day to do well because of how hard they work. 
SEPTEMBER: Hassane Kaba
by Arfa Hoque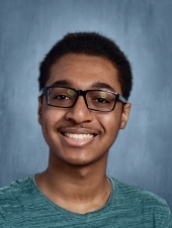 Valedictorian Hassane Kaba is Student of the Month for September. Admired by both students and staff, Hassane Kaba has managed to achieve a cumulative GPA of 102.5. He explains that his biggest struggle throughout his high school career has been to balance a schedule because it was difficult to balance study time and free time. Always up for a challenge, Hassane has taken every honors class offered at Becton. 
Hassane's favorite class at Becton was his Algebra 2 Honors course. He shares, "all answers were definite and could be applied to real-life scenarios." The exemplary student has also taken many AP courses, including AP U.S. History 1 and 2, AP U.S. Government and Politics, AP Physics, AP English Literature and Composition, AP Biology, AP Computer Science Principles, and AP Statistics.  
Hassane's favorite teacher was Mrs. Scalera, his honors English 10 teacher because she complimented everyone, encouraged everyone to do their best, treated them like friends, and never discouraged them. 
Hassane is also very involved in extracurricular activities. He is a member of the Images Magazine, Key Club, Multicultural Club, Math League, and the prestigious National Honor Society and Spanish Honors Society. 
Hassane tutors freshmen during lunch, because he plans to become a math teacher, however, he is still undecided about which university he plans to attend. Hassane mentioned that Mrs. Kochik inspired him to pursue this profession. During his free time, Hassane likes to relax, hang out with friends, and play video games, such as Minecraft, with his seven-year-old brother. 
Hassane also attributes much of his success to his role model, his mom, "She never pressures me, and tells me to take my time and go at my own pace."