June Student of the Month: Michael Krynski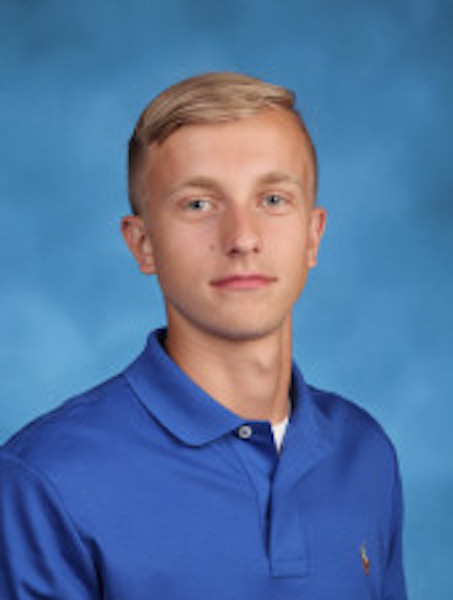 Hang on for a minute...we're trying to find some more stories you might like.
Michael Krynski has been recognized as June Student of the Month due to his outstanding performance at Becton Regional High School. Michael has maintained a 97 grade point average and is ranked eighth in his class.
"It is really nice to see my name on the board outside. I have officially accomplished one of my senior year goals," he said.
During his senior year, Michael participated in the school's Career Exploration Internship Program and interned at Hackensack University Medical Center for the pediatric research department. "I secured a position on a research team in the Hackensack University Medical Center Pathology Department, and over the summer, I will be working alongside pathologists and lab technicians observing how bacterial interactions could be used to treat molecular melanoma," he said.
In addition, the June Student of the Month has also been an active member of the National Honor Society and the Chick-fil-A Peer Leadership Program. Throughout both programs, he completed a great deal of community service.
Outside of school, Michael is an avid skier and takes numerous trips to the mountains in Vermont over the winter season.
Moreover, Michael's favorite class at Becton was AP Biology with Mr. DiDomenico. "I enjoyed learning more about the area of study I will be pursuing in college, and Mr. D always made the lessons fun and interesting. His experiments and labs connected the material being taught."
The honor student considers his parents to be his role models considering they inspired him to do his best inside and outside of school. His internship mentor, a pathologist, also kept a close eye on him to make sure he was doing the most that he could. "He always got me involved in extra programs and gave me advice related to college."
After earning a bachelor's degree at Seton Hall University, Michael plans on attending graduate school and becoming a physician. "My parents come from a medical background, so growing up around them made me interested in studying medicine."
When asked how he maintained such a high level of success, Michael stated that he motivated himself to do the best he could. "It is important to have good habits that will result in personal growth and success."