Junior Henke prepares for track during off-season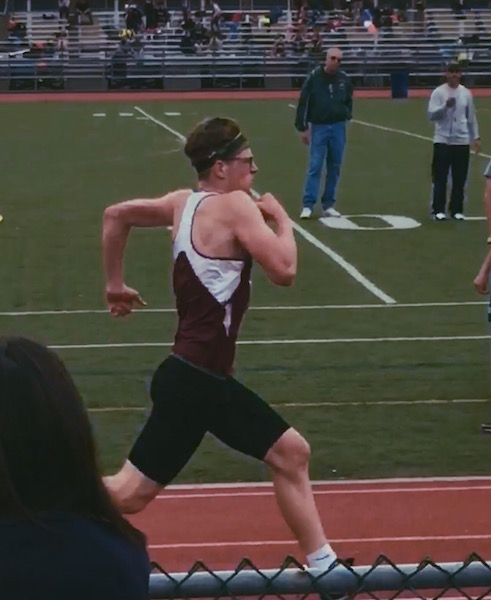 Stephen Henke, a junior at Becton Regional High School, is preparing for the upcoming track season by actively visiting a sports and athletic training facility, Total Nunziato Training (TNT), which is located in Paramus.
During a race, Stephen jumps 10 hurdles and sprints 110 meters while using a 3-step approach.
Stephen began attending TNT in the summer and has been practicing regularly since then. The athlete's ultimate goal during his third track season is to beat his personal record or the school record in the 110 hurdles, and he also hopes to be placed in Groups.
"I go to TNT on Mondays and Wednesdays and on those two days, we do different workouts. On Mondays, we focus on our upper body, and on Wednesdays, we focus on our lower. I know these methods are helping because not only have I seen an improvement, so has my dad, Coach Settembrino and my friends," said Stephen.
"When running the hurdles, many things could go wrong. Everything basically needs to go perfect. For example, your form and your steps need to be perfect. The hardest part is probably just focusing on yourself and blocking everyone out. Those who hurdle definitely need to make sure that they do everything right in order to have a perfect race," he said.
To further prepare, Stephen visits Riggin Field on a regular basis with Coach Settembrino to work on his form and practice the sport. The Becton junior stated that his father and Coach Settembrino motivate him a lot to do better and succeed.  "I don't think I would be putting as much work and dedication into track without their support. My dad has always been very hard on me when it comes to sports, and now that he realizes I found something I'm dedicated to, he pushes me even harder and wants to see me do well. Also, Coach Settembrino has been my hurdling coach since freshman year, so he's been there since the beginning with me. Both of them definitely motivate me to push harder and achieve more of my goal," said the track athlete.
Stephen's favorite part about track is competing. "I love competing because the adrenaline right before a race just gets me so pumped up. Yes, it's very scary, but after your race, you feel awesome, especially if you do well," he stated.
Furthermore, he finds that the hardest aspect about track is just being confident. "If you don't have the confidence, you just aren't going to do well in your race."
Stephen chose to participate in track during his freshman year at Becton because although baseball is offered during the same season, he wanted to try something new. "I do not regret the choice at all," he said.