Political Science Club offered at Becton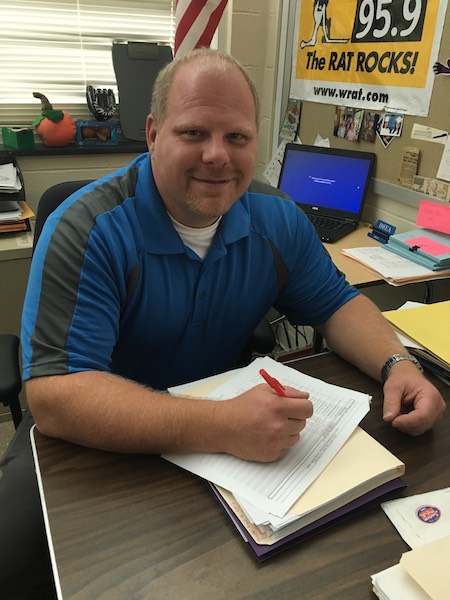 Recently added to Becton's list of clubs is the Political Science Club, which is moderated by History Teacher Mr. Kuhns.
Mr. Kuhns was approached in December of 2016 by then-junior Sarah Bourouf in regards to advising a club whose main focus would be politics. "I wanted to start this club so people are more politically and socially aware, and also because I am very interested in politics and would like to major in political science next year," said Senior Sarah Bourouf.
Several goals that Mr. Kuhns has for the club are making sure people are registered voters and helping students develop political awareness.  Furthermore, the club will be covering topics such as current events and elections, especially this upcoming New Jersey gubernatorial election. Moreover, there has been discussion of a mock election involving students from Mr. Carr's Advanced Placement History classes.
At their first meeting this school year, a total of fifteen members were present, an increase from the ten students who expressed interest last June.
If students are interested in joining the Political Science Club, please contact Mr. Kuhns in room 226 or reach out to Sarah Bourouf. For more information on the club visit http://www.bectonhs.org/bhs/Clubs/Clubs/.
About the Writer
Jenny Marcinkowski, Lead Editor: District Initiatives & Community Affairs
Jenny has returned to the Cat's Eye View staff for her senior year. She is caring and very dedicated to her school work. In her spare time, she enjoys...