Becton staff welcomes School Resource and Juvenile Officer David Alberta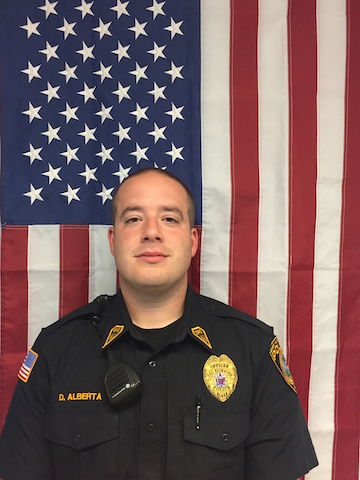 Alumnus Mr. David Alberta is the new School Resource and Juvenile Officer at Becton Regional High School. He began working at the school during the spring of 2016.
"I enjoy my work. Everything about working in a school setting makes it a great experience," he said.
While having originally gone to school to become a teacher, he changed his career path and decided to join the fire department where he is still an active member and serving as an assistant fire chief.
Furthermore, after graduating college, he became a police officer for the town of East Rutherford.
Living in East Rutherford his whole life, he said that he does not see himself being a cop for any other town. "Being in this town my whole life, I plan on staying here," he noted.
"The students and staff in town are very pleasant and good to work with," he said. Prior to being in the East Rutherford schools, he was a patrol officer for seven years. During this time, he would take care of phone calls ranging from basic medical issues to bank robberies.
During his spare time, Officer Alberta enjoys spending time with his 6 month old baby, Andrea, and his wife Amanda.