Tidal, Apple enter worldwide debate over streaming music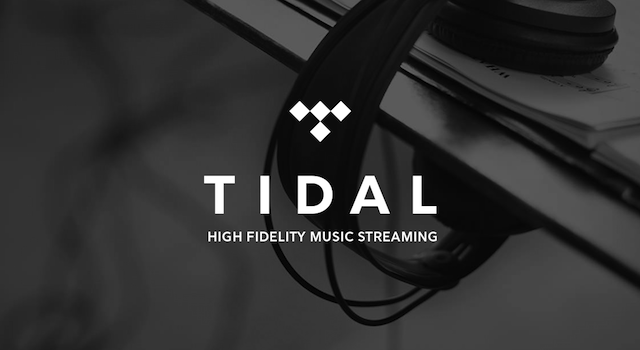 Jessica Tripodi, Staff Writer
November 16, 2015
Tidal and Apple Music are just the latest to launch music streaming websites and mobile apps, causing users and artists alike to further the debate over the true value of their service.
The amount of people demanding an inexpensive way to listen to quality music is on the rise. For years, companies such as Spotify and Pandora have tried to meet the growing request. Recently, Tidal and Apple Music joined the attempt by allowing users to listen to a wide variety of music and stream it to their computers or cell phones to access as if they had purchased a physical CD or record, and charging them anywhere from no fee at all to about $20.00 per month. Despite the effort, each individual service is being criticized by not only users, but also artists who feel that free or monthly priced music disrespects their work.
Right now, Spotify offers free listening with advertising or an ad-free service that costs $10 per month. Currently, they have millions of songs and videos available for streaming, and users can choose exact music to play when they are on a computer. Pandora also has a free listening service with advertising, and their ad-free version only costs $4.99 per month. Pandora has a limitless number of songs available for streaming, but it is not guaranteed that a specific song or album will be played.
New to the industry, Tidal's cheapest service is Tidal Premium which is $9.99 per month, but in order to access their higher-quality sound on Tidal HiFi, a user must pay $19.99 per month. Both versions are ad-free and allow users to choose exact songs, albums, or videos to access from a catalog of over 30 million music choices. Also just starting out, Apple Music has an infinite number of songs and offers a free service or a paid service for $9.99 per month, as well as a family account for $14.99 per month. The free service does not guarantee that any song or album will be played, but both paid services allow users to choose any songs, albums, or videos they want to listen to.
Recently, artists such as Taylor Swift, Coldplay, the Black Keys, and Adele have taken strong action against the music streaming services. These musicians, along with many others, are removing their work from some of the websites and apps. Their initiative comes from their belief that the music an artist produces is not properly valued by the streaming services. In an op-ed for the Wall Street Journal, Taylor Swift summarized how a majority of the entertainers who are pulling their music from the services are feeling when she stated, "Music is art, and art is important and rare. Important, rare things are valuable. Valuable things should be paid for." Like Swift, many artists feel that the songs and albums they create should be given a well-defined value, and that streaming services take that value away.
Spotify, Pandora, Tidal, and Apple Music all place a different value on the music they offer, which affects whether or not an artist allows their music to be streamed on that service, but is also affects the price they charge users per month. Now, these streaming services are fighting to have artists keep their music on their sites, but they are also working to keep prices low enough to accommodate people's desires for inexpensive, high quality music. However, it appears that artists may be fighting more than people, as Spotify has over 20 million paying subscribers, Pandora has 10 million, Tidal, who is just starting out has 1 million, and Apple Music has 11 million users either paying or on trial.
When Tidal was first launched, music legend Jay-Z summarized the debates over music streaming when he stated, "The challenge is to get everyone to respect music again, to recognize its value."
Overall, the arguments surrounding music streaming services stems from the importance music plays in the lives of the streaming companies, the artists, and the users.