Boys' and girls' track teams spring into action
Hang on for a minute...we're trying to find some more stories you might like.
As the new season begins, it is readily apparent that our spring teams have prepared long and hard in efforts to have a successful year.  Becton Track has proven that their hard work and dedication has paid off early in the season.   As a team, to date, their record is two wins and three losses with one more meet left against Wallington.  However, the entire team is looking forward to competing in future league, county and state meets.
The average track practice varies depending on the events that the athlete participates in.  Distance runners jog at a quick pace from Riggins to Tyron Field in Rutherford and then back to Riggins, which is approximately two to three miles. Sprinters practice their starts on the block and how to maintain a proper stride throughout the entire run.  Lastly, throwers focus on their techniques, so they can throw further and more consistent when meets begin.
Girls' Track Head Coach and English Teacher Mrs. Scalera explained, "Practices are run each and every day pushing each athlete to their maximum potential."
Junior Paul Tello, who runs the 800 meter, one, and two mile races stated, "Although we might not have the same numbers as some other track teams, Becton track athletes put in the extra effort in order to compete with them and hope to field a competitive team every time we compete whether we run, jump, or throw."
In addition, Junior Rafal Kolodziej mentioned, "We work hard in practice and push each other because that's the only way to get better.  Now, we must look forward as a team and help each other through states."
Junior Alicja Obuchowska, who participates in the triple jump as well as high jump added, "I really like how we are all extremely close and how everyone cheers each other on and pushes each other to do better every day so that they will meet their goals.  The coaches are great and push us to excel in each event that we do. To prepare for each meet, I try and eat as many carbs as I can to get as much energy as possible along with listening to rap to get pumped."
"This year is a rebuilding year.  We have a lot of newcomers to the team and we are heavily relying on Junior Captain Nadia Gani to lead us.  We expect the girls to come to practice every day to better their times, throws and jumps and when the girls are making their personal bests the coaches are extremely proud," said Coach Scalera.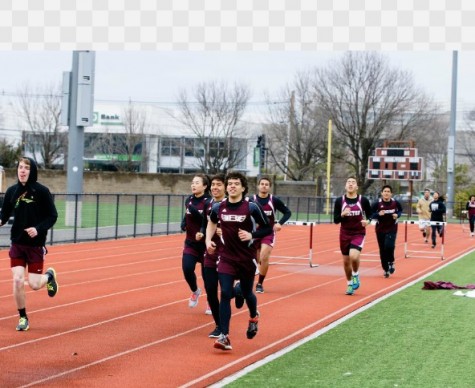 About the Writer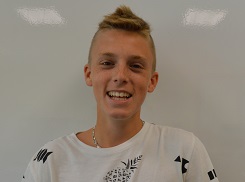 Jared Farhat, Sports Writer


Jared is currently hurt after fracturing his knee during his soccer game He very much enjoys baseball, golf, and basketball. He looks forward...