April Student of the Month: Lucas Chen
Student of the Month is one of the highest honors offered at Becton Regional High School. Student of the Month is determined by the character and academic success. For the month of April, the student selected is Lucas Chen! Chen embodies all the requirements for this title and more! Chen shares his gratitude by saying, "I'm very grateful to know that my high school has my back and respects who I am and what I have accomplished." 
Chen's schedule is composed of taking AP classes such as Literature and Composition, European History, and Computer Science.  Although, for his final year at Becton, instead of taking up another AP Science, Chen opted for an in-house technology internship working alongside Mr. Gbaguidi. In this internship, Chen learns technology-related skills which he can use in his professional life. As for extracurriculars, Chen has played three different sports in his time at Becton ranging from soccer, football, and track and field. Having a main focus in soccer, he was a left winger and a center forward playing for Cedar Stars Academy, even winning the Bethesda Premier Cup, and beating the number one team from Virginia in his freshman year! Entering his Junior Year, Chen heard that the Becton was in need of a kicker and having prior experience in soccer, he thought it would be a perfect fit. He explains, "Joining the team was the best decision I made across my high school career because I'd like to say I became a really good kicker, as I was First Team All-League in the NJIC for both my seasons and was recruited to kick at a couple of D3 schools. But the best part about football wasn't the individual achievements, it was putting in the hard work with my teammates, and winning games with them, which is one of the best feelings in the world." Chen currently has his goal in track and field, where he centers his attention on sprinting, "I ran an 11.8-second 100-meter dash against North Arlington and Weehawken recently which I was really happy with, and it was actually the goal I set for myself to run by the end of the season, but the season has just started, so I'm setting a new goal for myself at 11.5." It is clear that Chen has great ambition!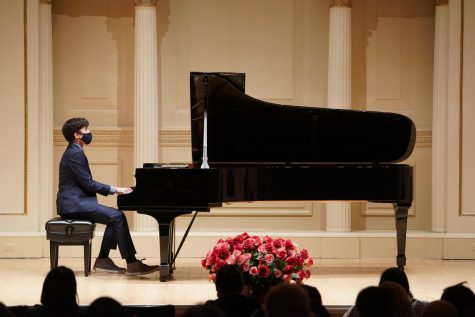 When Chen is not in the field or in school, he can be found playing the piano which is one of his second passions after sports saying, "I've played piano for 13 years, and I was able to win competitions and perform at places such as Carnegie Hall and Felician University. Piano isn't just something I do to showcase my talent, piano also allows me to decompress and acts as a form of therapy for me." Chen is also involved in Varsity Debate for all four years in high school, "Debate is a program that Mr. Carr is extremely passionate about, and that passion for debate has rubbed off on me. I've developed public speaking skills, law, and political knowledge, but most importantly– especially during the Model Congress events– I've developed friendships and memories, and these Model Congress memories are memories I'll cherish for the rest of my life."
Chen's motivation for his academic success comes from his sense of family and financial security, "The two most important M's: My mother, and money. I want to make my mother proud, and the best way to do that as of right now in my life is to be successful academically."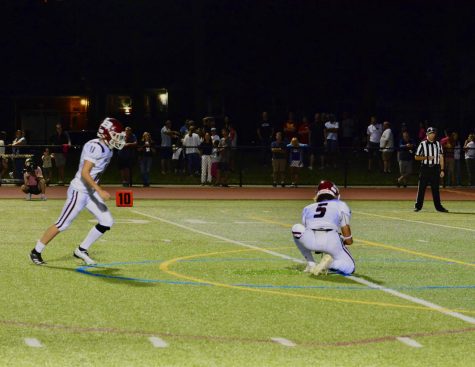 Computer Science Teacher, Giovanni Siracusa validates Chen's character within the classroom. Knowing Chen all four years of high school, he states, "Lucas Chen is an outstanding student who always demonstrates a strong work ethic and a passion for learning inside and outside of school. He is focused, organized, positive, outspoken, and always willing to challenge himself in everything that he does. Lucas also has a great sense of humor that allows him to connect with others and lighten up the mood in the classroom." His best attributes include, "his curiosity, motivation, perseverance, discipline, and eagerness to learn new things. His motivation, in my opinion, is his strongest asset since it pushes him to go above and beyond expectations. I am very proud of everything that Lucas Chen has accomplished over the past 4 years and happy to be a part of it as his teacher. I believe that he has a bright future ahead, with many more great achievements to come." 
One of Chen's proudest accomplishments has been his piano performance at Carnegie Hall after winning in the 2020 American Protégé International Romantic Music Competition. However, he includes. "I hope that my biggest life accomplishment is still ahead of me, such as securing a 6+ figure salary job at a big shot company or buying my dream house." As for Chen's future, he wants to pursue a career in Electrical/Computer Engineering. At the moment, his top school is Rutgers New Brunswick's School of Engineering, but he is willing to open his options for what life has to offer. Chen's aspirations have no limits. Chen closes, "I would just like to thank everyone involved in the selection process for Student of the Month, my teachers and mentors for being a part of my education, my friends and classmates for making my high school experience enjoyable and memorable, and lastly my family for supporting me throughout my entire life." Becton applauds Chen for all his hard work and determination within the community and his personal life. Congratulations to none other than April's Student of the Month: Lucas Chen!
About the Contributor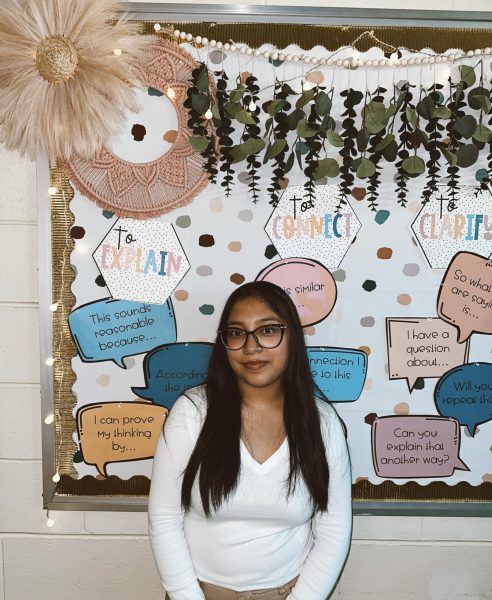 Victoria Hernandez Garcia, Co-Editor in Chief
Returning for her third and final year of the Cat's Eye View newspaper is senior Victoria Hernandez Garcia. Garcia hopes to fully master all the skills...