Track and Field Hosts First Annual Mascot Race
On March 28, 2023 Becton Regional opened the track season with a home scrimmage, where the first ever Mascot Race was held! The Becton Wildcat, The Bogota Buccaneer, and the Indian Hills Eagle raced 100 meters down the track at Riggin Field in East Rutherford. Bogota High School Head Track Coach, Pat Rochford explained how the idea for the race came about. When talking with his longtime friend Coach Dorsey, and his younger cousin, Coach Geraghty, they wanted to come up with something fun for all of the teams in the first scrimmage of the year. Rochford said he suggested the Mascot race as a joke, and Coach Dorsey enthusiastically jumped on the idea and gained the support of all 3 programs – Bogota, Becton, and Indian Hills.
Although the Bogota Buccaneer took first place, all contestants and fans enjoyed taking part in the fun event! When asked if the race will take place again next year, Rochford replied it will take place again next March, "If the Wildcat is up for the challenge". Rochford reflects on the meet at Becton with nothing but kindness and gratitude, adding that "…Our team felt so welcomed to Riggin Field by the Becton athletes and coaches." He also notes that Bogota "Had an opportunity to compete and get better, and we are very grateful that Becton was able to host the meet for our teams." The first ever mascot race was definitely a success and fans and athletes alike can not wait for the return of the event next spring!
To see a clip of the race, click the link to Bogota's twitter here!
About the Contributor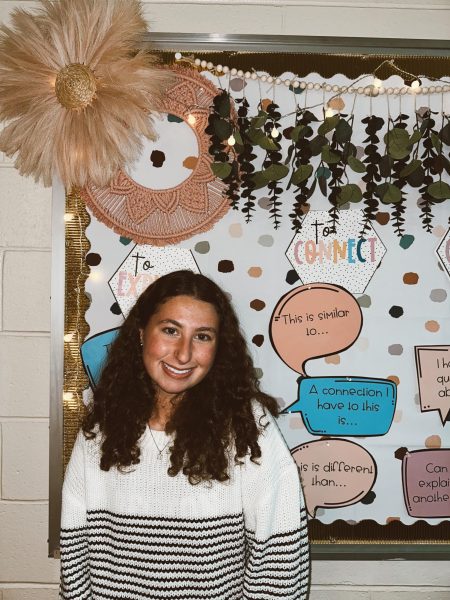 Olivia Busa, Co-Editor in Chief
Olivia Busa has joined The Cat's Eye View staff for her junior year at Becton Regional! Excited to write about events happening in the school community,...