Francesca Buda Tops NJIC Leaderboard for Most Assists
Sophomore, Francesca Buda, leads the New Jersey Interscholastic Conference with the most assists for girls' basketball for the week of Jan. 3.  Not only is Buda leading the conference with assists, but she is also ranked number 10 in the state with 57 total assists, averaging out to about five per game. 
One thing that Buda is looking forward to this season is shooting more and overall accumulating more points. Looking to the future, she also notes that she is excited about competing in states. Buda explains, "When we're on our game and work together, we play very, very well."  Not only is she looking forward to states, but also playing against Bergen Technical High School next month. When asked what her favorite thing about basketball is, she says she enjoys the defensive aspect of the game and making strategic passes in order to work together as a team to score. 
Although the season may have just begun, Buda is a great player who has started out strong and will continue to be a valuable player throughout the rest of the season. 
Current Record:  10-4 • 3-2 in NJIC – Meadowlands
About the Contributor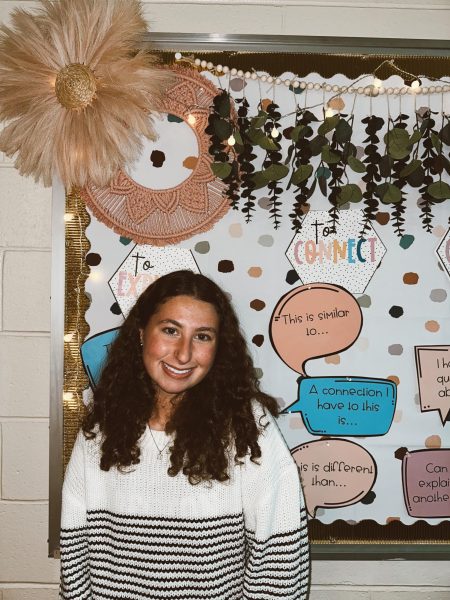 Olivia Busa, Co-Editor in Chief
Olivia Busa has joined The Cat's Eye View staff for her junior year at Becton Regional! Excited to write about events happening in the school community,...