2022-2023 Teacher of the Year: Carlo Maucione
English and Academic Enrichment Teacher, Carlo Maucione, has been named 2022-2023 Teacher of the Year! The Teacher of the Year is a distinguished award given each year to a teacher for their esteemed work, dedication to students, and involvement in the Becton community. Maucione was granted this award at the Winter Pep Rally, on Dec. 23, 2022. Dr. Dario Sforza and Assistant Principal Jim Bononno took a moment to recognize the contributions and efforts that Maucione has made this year. This event was filled with applause and cheers from all the staff and students. There is no doubt that a supportive community surrounds Maucione. 
Maucione has been a teacher for 15 years, and it is his 14th year teaching at Becton. He attended Felician College and majored in Education and Special Education. He is the advisor for P.A.W Club, which he started in 2018 to provide support to our local animal shelters through fundraising and donations. The P.A.W Club is one of Boston's largest clubs. It is also his 13th year as one of the advisors of the Yearbook Committee. Maucione has not only won this award once but twice. He adds, "It is an honor, but I believe that I am just one of the teachers here at Becton. There are many teachers here that are deserving, and I would like to share this with all of them."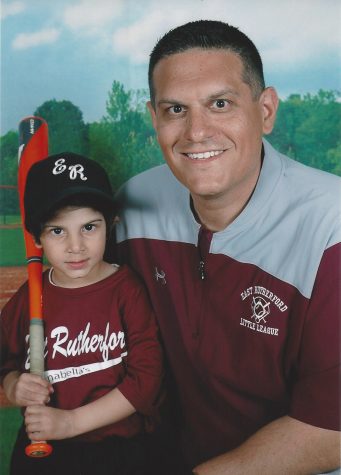 Maucione is well-loved among all his staff and students. Many describe him as "caring, passionate, and hard-working." Specifically, students can attest to Maucione's selfless and committed character. President of the P.A.W Club, student Aimee Bulger, shares her experience working alongside him, "Mr. Maucione is always willing to help out where he can. He is kind and feels responsible for his students' successes. He makes sure everyone is okay and happy– and assists if not. Mr. Maucione is one of the nicest people I have ever met. He is also a great club advisor. He crafts new ideas of his own and is eager to make our ideas come to life as well– which is encouraging." Maucione's very own son Domenic verifies these statements, "My dad deserved this award because he is very attentive to his students the same way he is to me. He loves teaching at Becton. My dad grew up in the East Rutherford school system and came to Becton. He has been a Wildcat his whole life. I am very proud to be the son of a two-time Teacher of the Year winner. It shows how much he applies himself to the job, and how lucky I am to have him as a father and role-model." 
Maucione believes that each of his students should feel comfortable and confident within the classroom and outside, "I want to empower my students. They should believe that anything is possible, and obstacles are meant to be surpassed. I want to help prepare them for future challenges." Recounting his proudest accomplishments as a teacher, he reflects, "There are many students that have been in my classes through the years. I would say my greatest achievement is developing positive relationships with every student that I have had. Many keep in touch after they have graduated."  
Maucione reveals the legacy that he wants to leave behind, "I sincerely care for my students, this school, and these communities very much. I want to see all of the students have the greatest success and for their high school experience at Becton to be amazing." Maucione praises all the staff members at Becton, he states, "I am proud of our entire staff and the effort they put in on a daily basis for our students." Congratulations to Carlo Maucione, Becton's 2022-2023 Teacher of the Year!
About the Contributor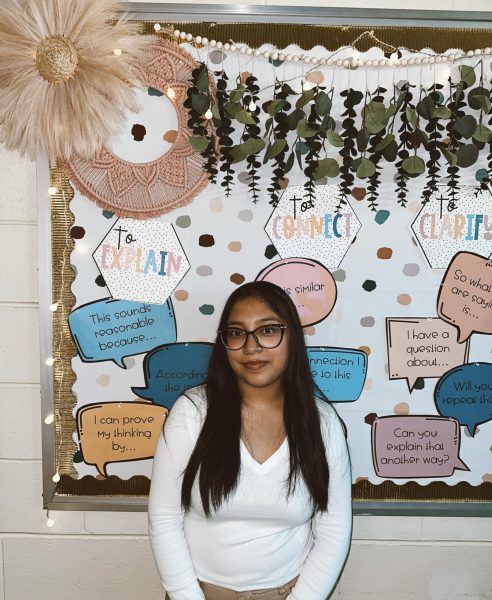 Victoria Hernandez Garcia, Co-Editor in Chief
Returning for her third and final year of the Cat's Eye View newspaper is senior Victoria Hernandez Garcia. Garcia hopes to fully master all the skills...