Becton's Annual Open House Was a Hit
On Oct. 20 Becton held their annual Open House for the incoming 8th graders and their parents! There were many presentations and activities that the attendees could learn about, such as our JWPAC (JW Performing Arts Center), our art gallery, the culinary department, etc. It is safe to say that as groups of parents and children wandered the halls, their gaze was never idle for too long. As they started with the computer lab, they learned about their opportunities given for the future such as Becton's Career Exploration Internship Program. The Media Center held our #BectonsBest students, such as the Student Council and our National Honors Society, whom you could ask about clubs, sports, and more. Students went on throughout the building, browsing our extracurriculars and learning about our dedicated departments. This gave our teachers a chance to welcome the Class of 2027 and discuss what their classes entail. Teacher Mr. Daniello rang through the halls with music while food was served on our Becton patio by the culinary department. The school was filled with new and inspired faces of teachers and students alike looking forward to their future at Becton. 
Below is an extended list of what was presented at Becton's Open House:
Career Exploration Internship Program/Career & Technology Education Courses

Gymnasium and Weight-Room

JW Performing Arts Center

Guidance Department

Media Center

Art Gallery

Music room (Aux cafe)

Becton Patio– Becton Bites

ESL & World Languages Department

Lab Experiments with the Science Department

Child Study Team– Academic, Social Support & Enrichment

Wellness Center– Relax, Rest & Recharge 

Creative Communications in the TV Studio

Advanced Placement History classes

Robotics Team- 

Robots & Beyond

English Courses such as Dual Enrollment, Honors, and Inclusion & Advanced Placement classes

Graphic Design– Graphics Galore

Math Team & Programs Offered
About the Contributor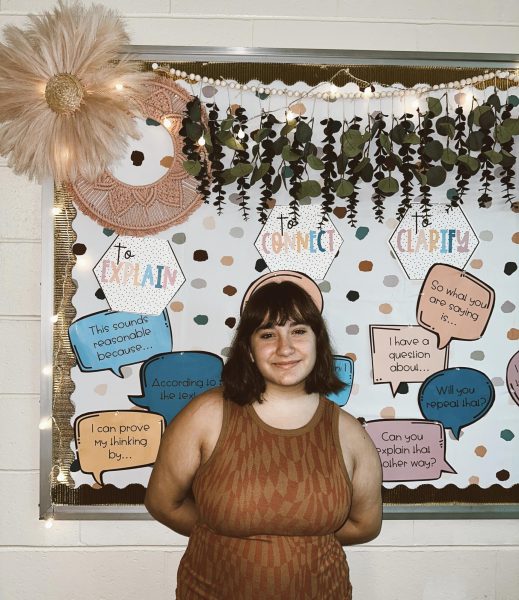 Julia Bubendorf, Co-Editor in Chief
Julia Bubendorf is a junior at Becton Regional High School and this is her second year in the Cat's Eye View. Bubendorf is also part of the GSA (gay-straight...