Mental Health Awareness Month: No Wildcat is alone.
Mental Health struggles are a common issue in today's society as no one is immune to the issues we all experience daily. With the stress of school work, part-time jobs, friends, and adjusting to new circumstances, it is easy to oversight taking care of your mind and body. At Becton, the staff and students want to take pride in taking care of ourselves and those around us. During Mental Health Awareness month, there were various announcements, activities, and moments offered to reflect on how we are feeling, how to handle what we are feeling, and what we can do to heal.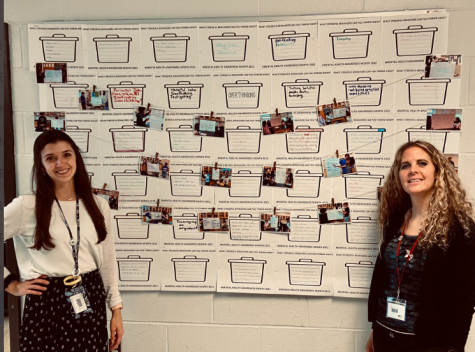 Ms. Michelle O'Neill, a social worker and case manager with the Special Education Department, went into detail about how important it is to advocate for mental health, "It is also important to know that if problems with mental health develop, they are treatable. It is important to get help to avoid some of the common pitfalls. Taking care of our mental health is especially important with teens, because it can often be a stressful time of life with a lot of academic and social pressures as well as big choices to make. The more we open the conversation about mental health to our students, the more they will learn and the better they will be for it!" Just like our bodies, our minds are just as much in need of care and well being. Be kind with yourself and understand your limitations.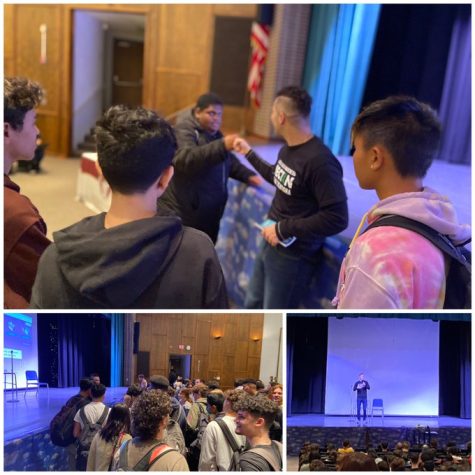 When asked about what events are being held or had already occurred for Mental Health Month, Ms. O'Neill stated, "On May 23rd, there were interactive ways to de-stress and learn about mental health awareness. We held classroom activities for learning ways to make the school environment less stressful such as writing activities to "throw away" stressful behaviors. We also had a school-wide presentation to teach the whole school about finding our superpowers and ways to decrease stress. Furthermore, we had a presentation on social media for parents. Next, we had the sophomore class take Teen Mental Health First Aid training courses. Everyday, we shared morning announcements to teach students wellness techniques. Everywhere students and faculty look, we have bulletin boards and posters all over the school to raise awareness. Lastly, the faculty wore Mental Health Awareness "Becton Breaks the Stigma" t-shirts to support the movement!" It is thanks to staff members such as Ms. Maher, Ms. Bond, and Ms. O'Neill, that students can take a moment and reflect on their mental stability. There were clearly no short supply of activities for students to open up and relax their mind, even for a minute.
Ms. O'Neill offers some ways to destress and relax, in case anyone is struggling, "Stress is a feeling that happens in the body, so it is important to talk to the body and learn it's language. If you learn what relaxes your body, you will always have the power to destress. There are many things people do naturally that makes them feel better, like talking to loved ones, going for walks, journaling, exercising, etc. There also also techniques that a person can learn to take destressing to an even deeper level like calming breathing, progressive relaxation, tapping, yoga, tai chi, etc." 
If you feel that you need to speak to a trusted adult, please visit the Child Study Team on the second floor (above the media center). Ms. O'Neill encourages, "We have an entire support team up here to assist and support students. They can also go to their guidance counselor." In order to keep our Wildcat spirt, we have to maintain our healthy Wildcat mindset!
About the Contributor
Madison Knueppel, Staff Writer
Madison Knueppel is a senior at Becton Regional High School and hopes to be attending either William Paterson University or Montclair State University...