Becton Science Department Is Growing with the Addition of Angela Calasso!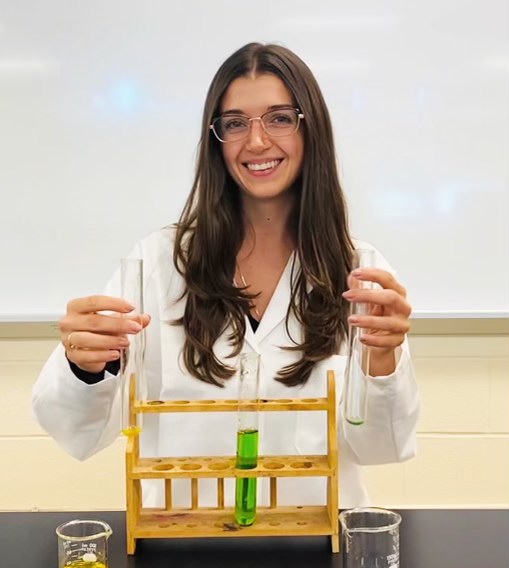 Angela Calasso is one of the newest additions to our science department and the Becton family being hired in the Fall of 2020. Calasso started her journey into teaching last year when she was hired at Becton as the new Biology teacher for the science department. She is a recent Rutgers graduate, with a master's in Biological Science. In fact, Calasso made her family proud as a first-generation college graduate.
While in college, Calasso went through a multitude of different career paths. She was interested in health sciences and fitness and even worked as a personal trainer, but her passion was always to help connect with others through science. While pursuing the career path of being a Physical Therapist, a mentor had observed Calasso and voiced to her that instead of just assisting patient injuries, Calasso was teaching them what their issue was, and how to fix it. Thus, a light bulb sparked and as her college years progressed, Calasso developed a deeper bond with the world of teaching. Ultimately, with help from her college advisors, she was able to discover her true devotion for teaching, where she could provide future generations with her love and passion for science.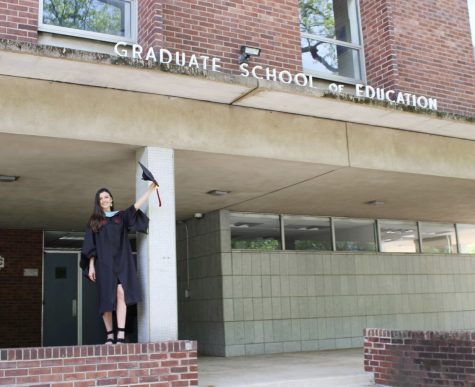 Calasso, as of the 2020-2021 school year, has become in charge of the Becton Environmental Club. Calasso gave the club a revamping in all the right ways and it now even exceeds 60 members! The club has since initiated many service projects, field trips, donation drives, and insightful education on climate change and sustainability. For instance, they have run beach clean-ups, reusable tote bag sales, and presented at the Worldclass Summit. If you would like to keep up-to-date on the club's newest endeavors, you can follow them on Instagram or Twitter at @bectonenvclub.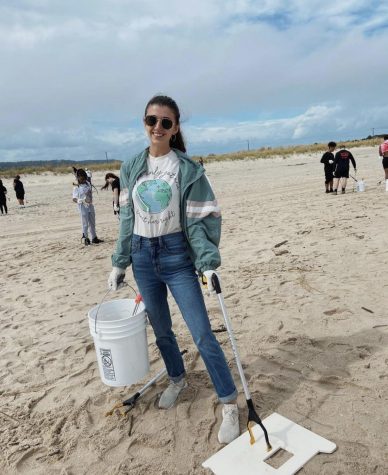 One of Calasso's former students, Jhoanis Marin-Arrojo, would describe her as a "nice, helpful, and fun teacher" and describes the classroom environment as "cozy and welcoming." The students enjoy getting hands-on with experiments while learning more about biology. Calasso puts a ton of effort into her lesson plans, notes, and activities, to get her students more enthralled with the subject. She respects everyone's different learning abilities and caters to them by creating a safe and comfortable working environment for her students so that they may succeed.
In her free time, Calsso can be seen relaxing with her cat Ginger, trying new foods, advising the 9th and 10th-grade classes, science tutoring for grades 4th-12th, and working on her Teachers Pay Teachers store, where she sells her educational resources that she makes with other teachers around the country. 
Calasso lives by the mantra, "Grow through, what you go through." Not only does this quote incorporate her appreciation for nature and science, but it specifically resonates with her because it exemplifies how her experiences shaped her into the person she is today. Let us give Calasso a well-deserved and overdue wildcat welcome to Becton! 
About the Contributor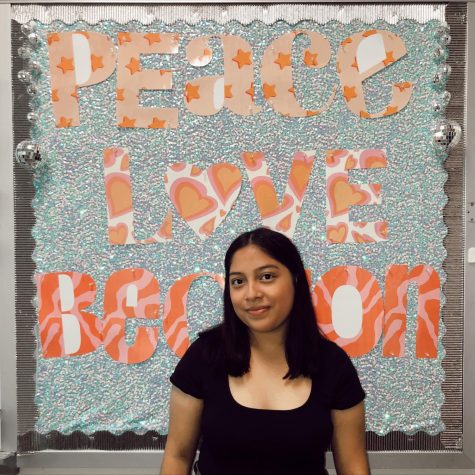 Victoria Hernandez Garcia, Co-Editor in Chief
Victoria Hernandez Garcia is coming back for her second year as part of Becton's Cat's Eye View! She is a junior at Becton Regional and originally joined...