Becton's Devoted Stuff the Bus!
In November, Becton Regional High School began its annual Stuff the Bus Drive! The fundraiser was run by Mr. Kuhns, Mr. Maucione, Mr. Ryan, Mr. Bonnono, Mr. DiBona, and Ms. Ryan. Stuff the Bus is a charity drive held each year in November where faculty members and students can donate non-perishable food items such as canned goods, frozen turkeys, and toiletries. The main goal of this charity is to try and fill up an entire school bus of donations to go to needing families in New Jersey. Thus far, Stuff the Bus has been one of the most thriving fundraisers at Becton. As a community, Becton sets a goal each year to beat the previous year's' donations. Without fail, students and staff have been able to consistently reach this goal with ease!
The idea of "Stuff the Bus" was originated twenty years ago when Kuhns and his wife began to donate to a local charity drive. Kuhns found out about this operation through a radio announcement on 95.9 WRAT. The station explained an event called "Broadcast for the People." Their objective was to fill a 44-foot tractor-trailer with donations in two days. This inspired Kuhns to mention this to his Civics class while they were learning about the work of volunteering. The students were adamant about doing a charity drive of their own. With help from other faculty members and guidance from head advisors, this was no longer an idea, but a plan in action. The event was brought to Becton 11 years ago, and a multitude of staff members have been able to capture the true essence of the holiday spirit, take part in the field trip, and manage donations.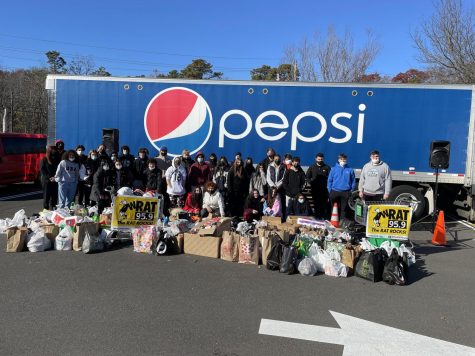 The workers at the 95.9 WRAT station have become emotional with all the donations and feel fortunate to be part of a community where they feel loved and can give love to others. After Superstorm Sandy in 2012, so many towns across New Jersey came together for this great cause. For Becton, the newest member of Stuff the Bus staff, Ms. Ryan, shares, "One bus was filled with donations, and the other was full of eager students ready to work." Once everyone arrived at the donation station, they were ready to begin unloading the packed bus full of non-perishable foods. It took almost an hour to unpack the bus and load the donation truck. Everyone enjoyed the opportunity to get to know the families of New Jersey and were happy to help them. 
Moreover, Stuff the Bus has served Becton in more ways than one. All the teachers have exemplified the joy that it brings them to see the smiles on people's faces. Kuhns shared his experience with Stuff the Bus, "I enjoy running this event! It is for a great cause and has a positive impact on the students. Past parents and students contact me about donating every year. The students truly understand their impact when we drop off the donations." All the advisors agree that the main lesson they want their students to take away from Stuff the Bus is that "It is better to give than receive." Kuhns further explains, "The number one thing I want students to take away from this trip is that generosity is contagious. People do not plan to need a charitable foundation to get through tough times, and what an amazing feeling it is to do something from the kindness of your heart." The service that Becton Regional provides to the community not only brings people together, but it makes them grow together.
Stuff the Bus is one of the most unique charitable events that Becton has to offer. Kuhns was able to show his gratitude toward everyone in Becton, he remarked "I want to thank everyone, including our incredible faculty and staff, who donated to Stuff the Bus because, without them, our students would not get to experience volunteerism the way this event offers." Moreover, helping out whenever possible shows that a little magic, can go a long way!
About the Contributor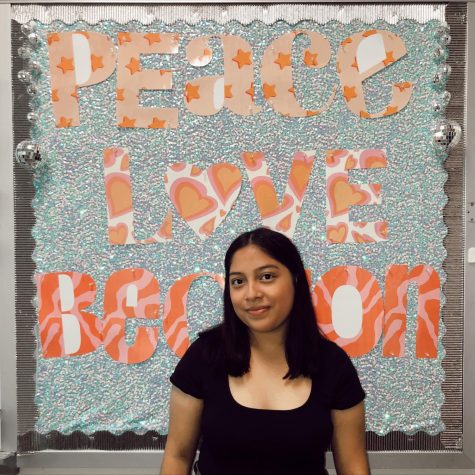 Victoria Hernandez Garcia, Co-Editor in Chief
Victoria Hernandez Garcia is coming back for her second year as part of Becton's Cat's Eye View! She is a junior at Becton Regional and originally joined...