Becton Celebrates Pride Month and So Can You
The month of June brings summer, memories, and togetherness. This month is recognized as PRIDE month in order to commemorate the Stonewall uprising which occurred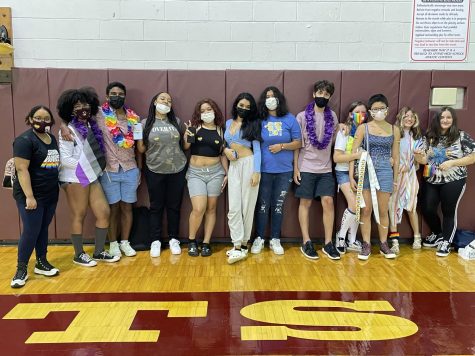 June 28, 1969, in New York City. For the past 50 years, members and allies of the LGBTQIA+ community have gathered in New York City to participate in empowerment festivities, especially the PRIDE  march that takes place annually on June 27th. As stated on the official NYC PRIDE website, "The first March was held in 1970 and has since become an annual civil rights demonstration. Over the years, its purpose has broadened to include recognition of the fight against AIDS and to remember those we have lost to illness, violence, and neglect". However, due to the pandemic, there have been many unanswered questions in regards to how and where to celebrate these festivities that have become a tradition for many. 
The official website has since stated that many of these activities, such as the Youth PRIDE event which will be returning this year, alongside a new PRIDE Family Movie Night being held tonight (June 17th), will both be held via a virtual format. Whilst the main event, the 2021 NYC PRIDE March, will take place in person and be broadcasted. Many other events, which can be found on the New York City  PRIDE website (NYCPride.
org) will mainly be broadcasted or held via a virtual format. Having events held virtually will give many the opportunity to still feel included and participate. Some students do not have the support of family members or the transportation needed to attend the in-person events. Sophomore, Sophia DiDomenico stated, "unfortunately, I can't go to any LGBTQIA+ events…however, if it was held virtual or broadcasted I'd definitely watch." Her situation is faced by many young supporters of the movement.
  If you find yourself not being able to tune into any of the virtual or broadcasted events, there are still many ways in which you can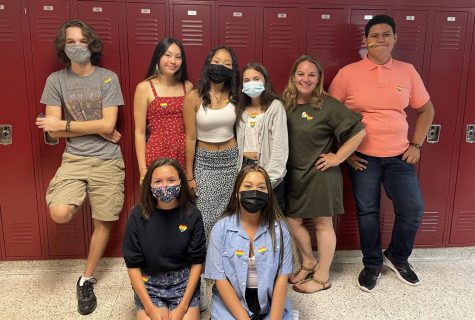 show your support. For example, many of our fellow peers have decided to post pictures or motivational speeches on social media platforms. Junior Maddie Knueppel, who co-founded the Gender-Sexualities Alliance Club (GSA) this year shared her excitement, "I'm looking forward to celebrating with my fellow LGBTQ+ members, with things such as different LGBTQ+ musicians like King Princess and Conan Gray, looking at artwork that discusses LGBTQ+ figures or stories, and even reading novels by LGBTQ+ authors, to celebrate and honor them" which are all creative ways to both show support and celebrate. Additionally, the GSA club sponsored a show your PRIDE event today, inviting students to dress in PRIDE colors and handing out support stickers to the faculty and students. 
At the end of the day, love is love and you should celebrate however and with whomever, you'd like. As Knueppel shared, "to the LGBTQ+ youth, whether you're in the closet or openly out, happy pride month. We see you and we know that it is never going to be easy seeing horrid things on the news and government officials wanting us to disappear by making laws that hurt us, but just know we are never going anywhere. We are here just like we were years and years before, if we have to march and fight again, we will".