Staying as "Close" and as Far Away as Possible
Ways To Keep Social During These Uncertain Times
With the Coronavirus massively affecting daily life, our friends and family need to be there for each other. But how do you stay social when you are supposed to be social-distancing? Though most of us are focused on the physical health issues plaguing our world, right now, this pandemic, as a result, is also taking a toll on our mental health. As a result, the need to stay "close" to loved ones is far more important than usual. While we obviously can't, and should not, be leaving the house, that does not mean you don't have to wait for that unannounced day in the future when you're free to leave your home and finally see your friends. While inside, you should still be keeping up with everyone and seeing how they are through the use of the almost neverending social media and communication platforms. Even the people that live in your house. your parents, siblings, or relatives, should be frequently kept up to date with family and friends because no one is in this alone!
Ways to chat with friends and family in recent years has become as easy as the click of a button. With apps such as Instagram, Facetime, and Houseparty, you can talk to those people you can't wait to see at any time you desire, granted they answer. Not looking to use a phone to chat? Not a problem, you can talk via Skype, Zoom, and even apps like Facebook Messenger on your computer to easily save phone battery and avoid the hazards of such a small screen since you surely want to see all those people you miss and love as big as possible.
These platforms vary from Android, iPhones, and computers. This means no matter what you may have, there is almost always a way to keep up. Also as a plus, they are all completely free. All these platforms are easy for your parents and grandparents to use, as well, and you won't have to worry about them not knowing how to reach them.
Now that you know how to chat with friends and family it should be known that you should certainly use these resources to your advantage. All of us need to focus on both our physical and mental health. Melissa Mazmanian, an Informatic Professor at UC Irvine says you should have a scheduled time for meeting with friends or family and have "A low-level exchange."
Your friends and family want to hear from you and you might be missing out on those big moments by not utilizing your digital resources. Sophomore Amanda Hasch believes we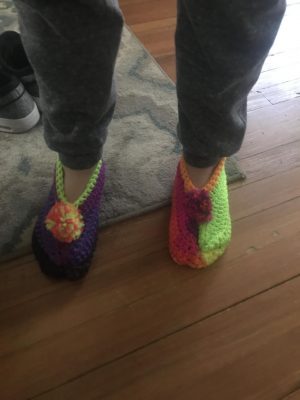 should keep in touch, "To let people know you care about them." Trying to ride solo during this traumatic moment in time is not the way to go and may even cause you to develop depression. Mazmanian also says to revisit "the people who you really care about and don't have time to talk to very much, now that people's social calendars are sparse."
Furthermore, you need to maintain your friendships and connections throughout this
pandemic, while remaining safe. In addition to the mental health consequences, there could be social consequences, as well. Sophomore Carley Maffia explained that not keeping in contact with friends during the stay-at-home order "Could be weird since you haven't spoken for two or more months straight and suddenly able to leave the house and act as if nothing "happened".
While staying social with friends and family, whilst inside, is probably easier than you think, the real question is what do you possibly talk to them about? If you're chatting with friends, chances are you haven't been doing too much than the usual teen would be doing at home, i.e. nothing worth talking about. A nice way around that though is to try new things. Across the country adults and teens are starting new hobbies: music, sports,
art, gardening, home construction. The possibilities are endless and, as of now, so is this stay-in-place order, so why not use your new time to learn something new. Something fun to do with your friends as well is DIYs or Do-it-Yourself projects. Probably the most popular app at the moment, TikTok, is always presenting new challenges and ideas for you to do try, no matter where you are. From cleaning out a shed for your friends, trying a new art project, or even a food challenge, like the popular fruit-roll-up challenge,  TikTok is full of entertaining, and safe ways to be together when you are miles apart.
About the Writer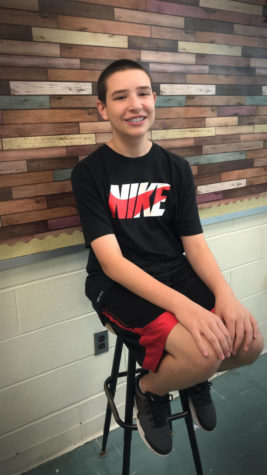 Anthony Berrios, Staff Writer
This is Anthony's first year on the Cat's Eye View staff. He is a sophomore this year and his friends describe him as nice, easy-going, and fun. He...