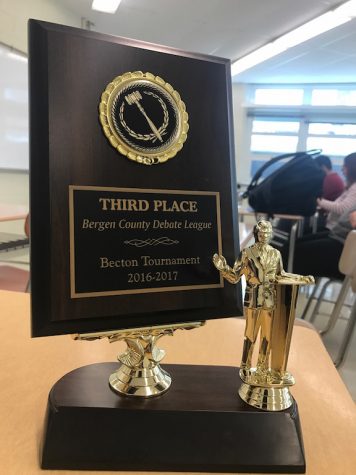 Gina Beneduci and Ryan Strauss

January 13, 2017
At the home tournament this past Friday, Becton's debate team performed exceptionally, with Seniors Ryan Strauss and Zak Kandiel winning third place and Junior GaHyun Yoo being nominated for Best Judge. January 6 was the only home debate tournament this year, and teams from schools all across Bergen...
Ryan Strauss, Staff Writer

November 4, 2015
The Becton Varsity Debate Team continued its winning streak at its second tournament of the year in Fort Lee. Despite facing staunch competition, the team won not one, not two, but three trophies. Juniors Ryan Strauss and Zak Kandiel won second place overall team with a record of 4-0. Zak Kandiel...