Jaylen Nuila and Samirah Reyes

January 3, 2019
Students enrolled in Becton's Journalism I and II, TV Broadcasting, and Mass Media electives recently attended a trip to NBC Studios in New York City. NBC Studios, which is located in Rockefeller Plaza, is home to live news reports, television segments and shows such as Saturday Night Live and NBC Night...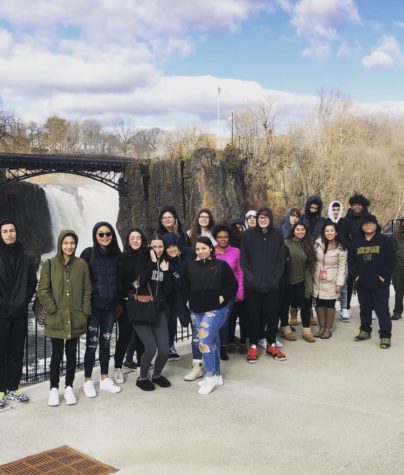 Noelia Moore, Editor-in-Chief

December 4, 2018
History educator Ms. Dizon brought twenty-five of her U.S. History II students to visit both the Paterson and American Labor Museums on November 29. The teacher chose these two destinations for the field trip in order to educate her students on the Paterson Silk Strike of 1913, a lesson that appear...