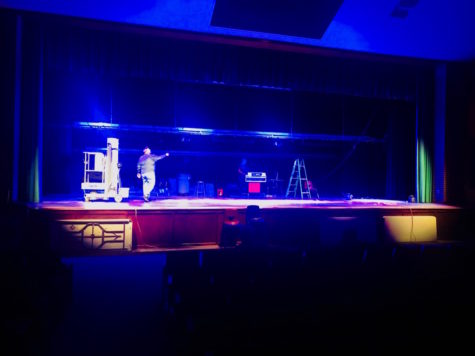 Jenny Marcinkowski, Editor

February 24, 2019

Filed under Becton 2018-2019 Highlights, Showcase
Becton Regional High School's James Williams Performing Arts Center is in the process of undergoing an extensive and notable lighting and sound upgrade. The lighting, along with the light panel, has not been fully upgraded since the inception of the school in the early 1970s, so the needed update...
October 24, 2017

Filed under Becton 2017-2018 Highlights, Community, Showcase
The Henry P. Becton Performing Arts Center has recently been renamed the James Williams Performing Arts Center in honor of a former teacher, coach and play director who has served the Carlstadt and East Rutherford community for over 40 years. Mr. Williams began his career as a science educator for...