Wrestling captains begin reflecting on 18-19 season
After a key win last week again Hasbrouck Heights (51-30), Becton's wrestling captains Michael Rodriguez, Hamza Chah, and Adib Korabi are taking a moment to reflect on the season so far.
Highlights of 2018-2019 include Junior Michael, 113 weight class, and Senior Adib, 152 weight class, both placing first in their finals match at the Belleville Classic Tournament last month, while Senior Hamza, 120 weight class, placed third. Hamza also placed third in his weight class at the Minute Man Classic. Last but certainly not least, Adib placed sixth in his weight class and Michael placed fifth in his weight class at the BCCA Holiday Wrestling Tournament.
"I keep calm and go into my matches with confidence," stated Michael. Before matches, the athlete said he listens to music to help motivate himself even further.
"It's a grind. It's not an easy sport, and it is not for everyone. You need to embrace it as long as you are disciplined and it is something you enjoy," said Hamza.
Adib added that a wrestler needs to be tough all around because the sport also involves mental training. "Keeping your mental game at a hundred is difficult because it is not easy to stay focused when you are cutting weight and working out every day," he said. "Also, practices are a lot tougher so everyone can be stronger. I like the high-intensity practices; they get the best of me." Aside from the school sport, Adib also competes in club wrestling, which helps him further prepare.
According to Hamza, another challenging aspect of wrestling is trying to learn new moves. For Michael, however, cutting weight is the most complex because it makes you hungry, tired, drained, and in a bad mood.
To finish off the season, both Adib and Hamza plan to qualify for the New Jersey High School Wrestling Championship that takes place in Atlantic City in March. As for Michael, his goal is to accomplish one hundred wins by the conclusion of his high school career and also place in states.
For future plans, all three captains plan on continuing wrestling once they leave high school if the opportunity presents itself.
The next wrestling match will take place on Feb. 8 at Becton at 6:00 p.m. against Bogota.
About the Contributor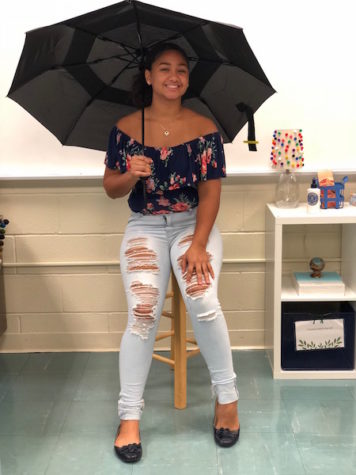 Samirah Reyes, Staff Writer
Samirah Reyes is a 15 year old sophomore who attends Becton Regional High School. She enjoys playing both volleyball and basketball at school. Her favorite...