Senior-Senior Prom gets positive reviews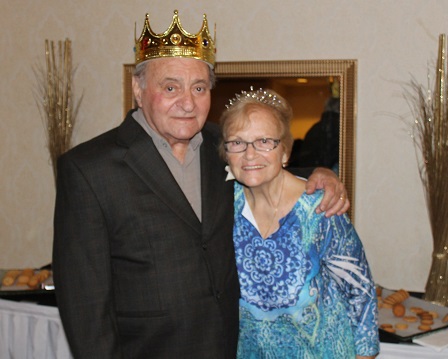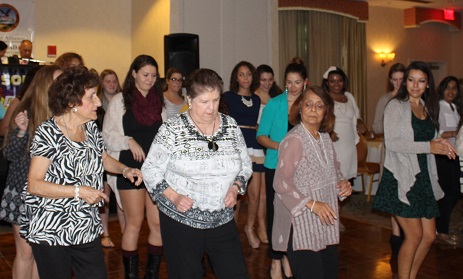 Becton's Senior-Senior Prom held at the Hilton Homewood Suites was a huge success. Many voluntary members of the graduating class were accompanied by National Honor Society members to volunteer at the dance.
Patsy Rose, a local senior citizen noted that this year's dance was especially fun because there were so many people. Edwin Ramirez, a fellow senior citizen, added, "So far this has been the best one."
Student Assistance Coordinator Ms. Klamerus explained the history of the annual dance. "The reason this whole evening is here, and the reason I do what I do, is due to former Becton educator Ms. Kathy Sawchek. She's the reason we have this great Senior-Senior Prom."
Ms. Sawchek and Chief Minda of East Rutherford started the event several years ago. Since then, Chief Minda has kept the tradition alive.
The senior citizens were excited to spend the evening with the high school seniors. "They were talking about you all year. This is a big event for the seniors," Chief Minda stated.
Of all things to look forward to, some senior citizens noted that they were eager to have a good time and dance with the students. Patsy noted that he was looking forward to dancing with his granddaughter, Senior Faith Banca.
By the end of the night, Rocco and Rose Pasquinucci were named Prom King and Queen.
"It's definitely a way to get the senior citizens and students involved together. It's great," explained Senior Ana Freay.
About the Contributor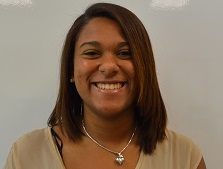 Miranda Febus, Editor
Miranda, Co-Editor in Chief of the CEV, is a believer in the philosophy "Everything is awesome. Everything is cool when you're part of a team." Miranda...