Mr. Moore reflects on those graduating from the music program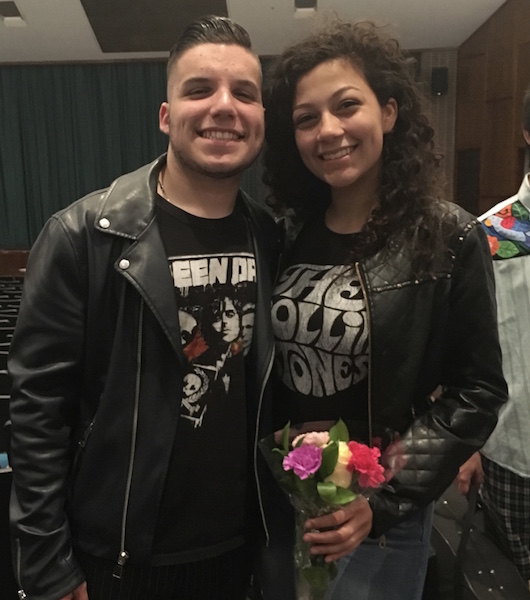 Mr. Moore, the music teacher and band director at Becton Regional High School, is sadly saying goodbye to more than a dozen talented seniors this year. This past May, students enrolled in the music program carried out their final performance on the JW-PAC stage.
"Their hard work and leadership roles that many of them have successfully fulfilled will be yearned for in the years to follow," said Mr. Moore.
The graduating seniors include Tyler Koch, Gabriela Ocasio, Isis Polanco, Tiffany Lopez, Sabrina Healey, Naseem Rice, Fiorella Reynoso, Benedykt Skwarek, Kaya Zawistowski, Gahyun Yoo, Candace Opong, Joey Pardo and Matthew Jimenez.
Mr. Moore stated that he always feels sad when the time comes for the upperclassmen to leave high school. "Many of these students have participated in the music program for all four years of high school.  They are all very special to me and will be greatly missed."
According to him, this specific group's talents have driven him to become an even better teacher. All of the seniors motivated the instructor to create more challenges for them to help make them even better musicians.
Mr. Moore has also taught these students many valuable lessons over the course of their high school career. They have been exposed to all different types of music, and not only acquired the skill to perform it, but also learned to work together to put on a great show for their audiences. "This year has been the culmination of many years of hard work and dedication," he added.
"This show choir had the opportunity of being exposed to, falling in love with, and performing music from the Broadway musical Rent.  To know and appreciate this music is considered a rite of passage for any serious performing vocal student," he said.
The 13 seniors and Mr. Moore all have great memories that were created over the past four years. He mentioned that some of the best memories he has had with the seniors comes from the fun times of performing karaoke together.
"Find something to do that makes you happy for the rest of your life and pursue it" is the Becton music teacher's advice for this year's graduating class.
About the Writer
Jilian Kaszka, Staff Writer
Jilian Kaszka is a sophomore at Becton. She is a part of the volleyball and softball team. During her free time, she likes to hang out with friends and...