Becton Bowling maintains winning record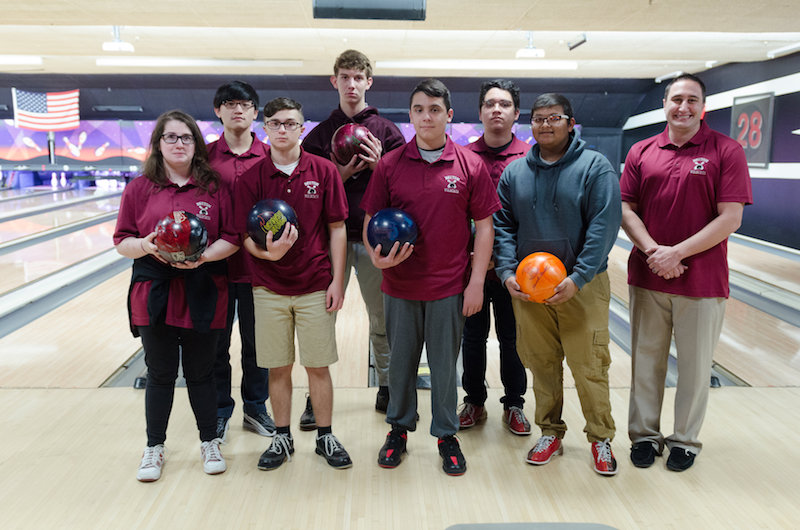 The Becton Bowling Team has been going strong this season with nine wins for the varsity team and three wins for the JV team. Some of the many schools that the varsity team has defeated this season include St. Mary's High School, Wallington High School and Wood-Ridge High School. In addition to a winning record, Junior Captain Trevor Deliantis holds an impressive 196 average and Junior Joseph Knoll has a strong average of 148.  
According to Coach Cantatore, their winning streak was the product of a new game technique that all players now exercise. The bowlers use the time before the game to practice and get a feel for the lanes so they can get better aim when it is time to actually play.
A recent match on January 18 versus Hasbrouck Heights resulted in an 7-0 victory for Becton, as Becton was previously swept by Hasbrouck Heights in December.  Each of the varsity players all bowled above their averages.  This match shocked the league as Hasbrouck Heights had to face Becton's best performance all season.  Led by Captain Trevor Deliantis and Joseph Knoll, Becton shut out Hasbrouck Heights while achieving a high team game of 732 and high team series of 2006.
Although they have many wins, the players have run into some challenges this year such as remaining focused on hitting the pocket more consistently. The match against St. Mary's resulted in an unexpected loss for Becton, as the varsity bowlers fell just short of securing the victory. However, they were able to win one of the three games, which gave them some points.
The State Sectional North 1A Group Tournament will be held on Saturday, February 3, at 9:00 a.m. at Bowler City in Hackensack.
About the Writer
Alexis Howard, Staff Writer
Alexis Howard has a passion for traveling. She wants to visit most of the seven continents before age thirty. On her free time she binge watches all her...