Girls' soccer team goal is another league title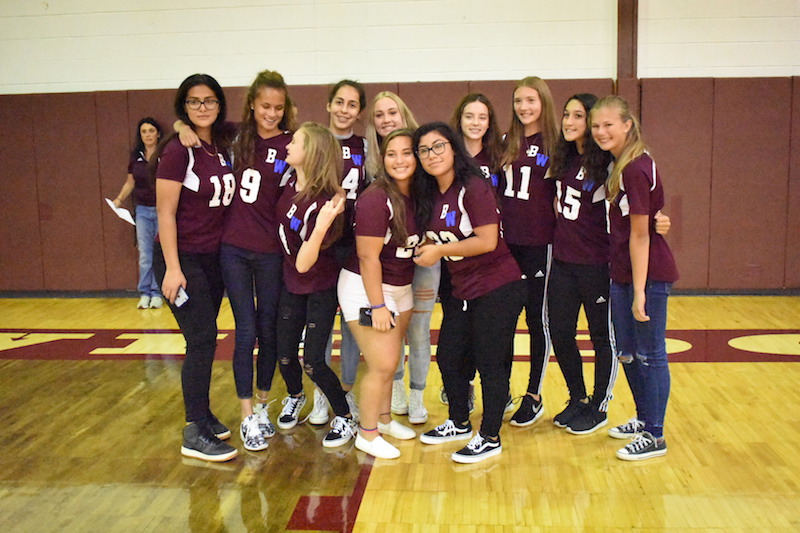 Lisa Squeo, Staff Writer
September 21, 2017
Becton Girls' Soccer ended their season strongly last year by winning their League Championship, which they plan to defend this season. Although the season just began, but the members of the team firmly believe that this will be their best one yet. The head coach is Ms. Wojciech Sliwinski who works alongside Assistant Coach Ms. Ashley Dlugosh.
This year's team captain is Wallington Goalkeeper Cindy Carr. "Our goal for this season is to win League Championship once again and to excel in states. We are hoping to win it all," said Carr.
Following her statement, Junior Striker Anglyn Ariza explained, "Starting on varsity is obviously nerve-racking, but the attitudes on the field and teamwork help me out a lot. The spark from last year is slowly coming back, and it's coming back really strong."
"We've had a bond between starters, and we still have that bond, but we have improved skill-wise as a team," stated Sophomore Carlie Koziel. Carlie scored 14 goals along with seven assists last season.
The next scheduled game for the girls' soccer team is Thursday, Sept. 21 at 7 p.m. against Wood Ridge.