May Student of the Month: Zoe Rose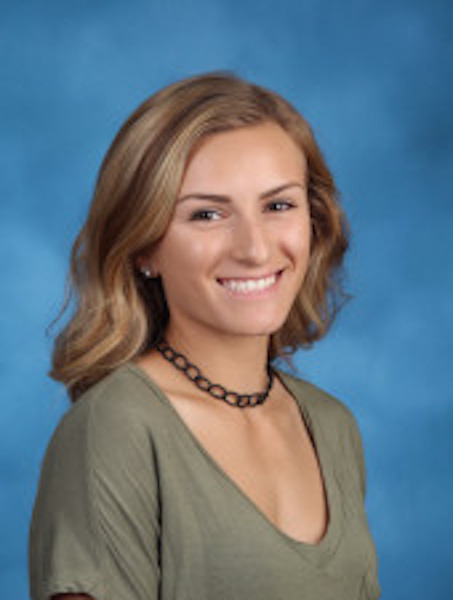 Being recognized with the title of May Student of the Month is Senior Zoe Rose.
The Student of the Month is a very hard-working individual as she has made the honor roll every marking period for the past four years. A few other achievements include being inducted into the Italian Honor Society during her sophomore year, being named captain of the Becton Varsity Softball Team, and acting as editor of this year's yearbook.
Furthermore, Zoe is a very involved student who has also been a part of the cheerleading team for four years. She is a member of Peer Leadership and Girls Helping Girls, and during her free time, Zoe works at Dairy Queen and enjoys traveling with family and friends.
Zoe devotes a large portion of her time working on the Class of 2017 yearbook. She works alongside Special Education Teacher and Yearbook Club Advisor Mr. Maucione. "She constantly keeps me on track to make sure everything is getting accomplished on time," said Mr. Maucione.
Moving on, Zoe has committed to Endicott College in Beverly, Massachusetts where she will be playing softball. She fell in love with its beautiful campus, which is near the beach. This school's promised three-year internship helped make her college decision. Here, she will be double majoring in Marketing and Sports Management.
Currently, Zoe is a part of Becton's Internship Program, interning at a marketing company called Hybrid Interactive, which is located in Lyndhurst. She helps them market for companies like Derek Jeter's Turn Two Foundation, Mars, M&M, Verizon and Delta Phi Epsilon. Zoe attends meetings with this company and helps with social media graphics. "I got to meet Derek Jeter while working at an event in New York City," she noted.