Senior Soler donates 83 care packages to homeless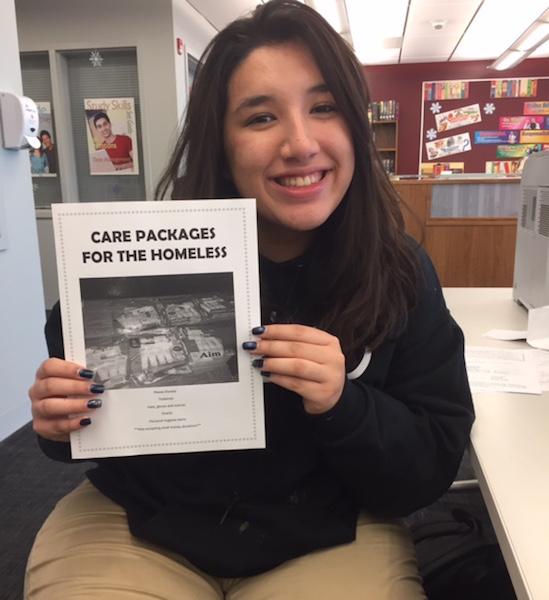 During the holiday season, Senior Taina Soler led a project, which involved creating care packages for the homeless and donating them to the Palisades Emergency Residence Corporation because she liked the fact that this specific shelter keeps families together rather than separating them.
With numerous monetary donations from the Becton community, she was able to administer 83 care packages.
While several Becton staff and students donated money, others submitted toiletries and personal hygiene products including toothbrushes, toothpaste and combs. With the money raised, the senior also included items in the care packages such as gloves, hats and socks to help the homeless stay warm this winter.
Taina wanted to do something selfless for those who are unfortunate and describes her collection of care packages as the "best thing I've ever done".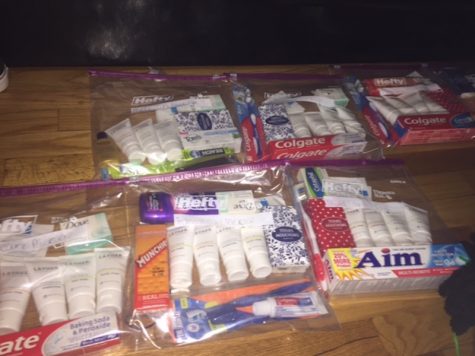 The idea of creating the care packages arose when she thought about the families who struggle and do not receive anything during the holiday season. She mentioned that when she was younger, her mother was unable to provide for her family, so willingly, her local church was able to help her and her family during their time of need.
English Teacher Ms. Prinzo, the moderator of the Girls Helping Girls Club, also helped Taina when brainstorming ideas on how to get the entire school involved. Together, they decided to hang flyers and get the Girls Helping Girls Club members to donate their time and money as well. Taina also sent out social media messages to reach out to the rest of her peers.
Ms. Prinzo stated, "I am very proud of Taina after seeing the amount of effort she put in this project."
Those who donated received a hand-written thank you card from the senior, and she wanted to give a special thank you to everyone for their generous donations, especially to Mrs. Trause, Mrs. Cannarozzi and Junior Tyler Koch.
When Taina went to the homeless shelter with her aunt, she distributed all of the care packages and snacks. She encountered a mother who made her "heart warm" and made her feel "accomplished". "The lady looked at me and as I saw her cry, I started to cry too. It made me feel like a had a purpose for once in my life," she said.
About the Contributor
Simran Kaur, Staff Writer
Simran Kaur is the biggest Justin Bieber fan you'll ever meet. She likes to hang out with her friends and go to the mall. Simran also likes to binge...