Key Club donates items, volunteers time to help those in need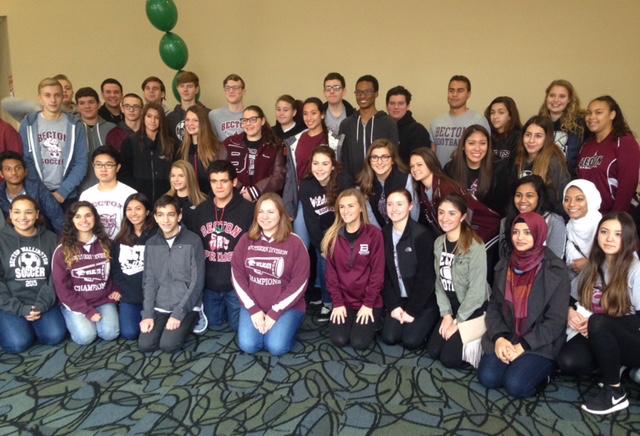 During the holiday season, the Becton Key Club was able to participate in numerous functions. Its members donated shoeboxes filled with gifts, hosted a food drive and volunteered at a charitable event.
December 8, 2015 marked the NJAA's 18th Annual Children's Holiday Party at the Meadowlands Exposition Center. The New Jersey Apartment Association, NJAA, hosted the party hoping to give the less fortunate children a fun time.
Approximately 50 members of the Key Club and Student Council attended to help the children have a memorable holiday celebration.
"Becton students were assigned a group of children to interact with for the day. This included handing out their lunches, dancing with them, escorting them to the bathroom, face painting and even dressing up in a costume," stated Key Club Adviser Mrs. Muniz.
Furthermore, club members also participated in Operation Christmas Child hosted by the Samaritan's Purse. The Becton students bought gifts to put in their own wrapped shoeboxes and countries such as Uganda received these presents along with a $7 donation.
"It was fun working in a group to make our shoebox; it was worth it knowing that it would go to a child who needed it," stated Becton Sophomore Rafael Kuc. This is also a yearly event, and during the month of December, the Key Club was able to collect almost 30 shoeboxes to send to children around the world.
Last but certainly not least, Kids Against Hunger is an organization, which collects non-perishable items to "feed families around the world . . . and around the corner." This year, members brought in pastas, canned fruits and more to send to the Kids Against Hunger organization. This organization focuses on feeding children both locally and nationally.
During the month of February, the Key Club will be hosting a bake sale every Thursday after school. The money raised will go to a charity selected by the senior executive committee.
About the Writer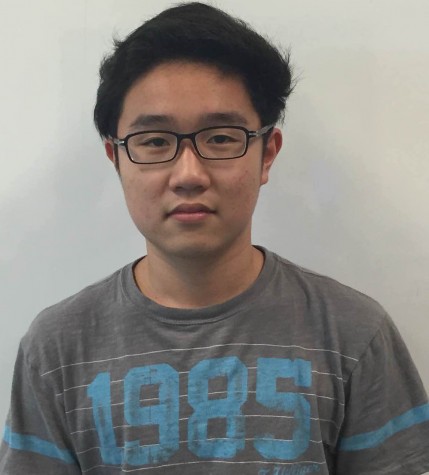 Austin Kim, Staff Writer
Austin is a sophomore at Becton. He enjoys watching and playing soccer. His favorite soccer teams are D.C. United and Manchester City. He and his friends...