November Student of the Month: Nicol Isky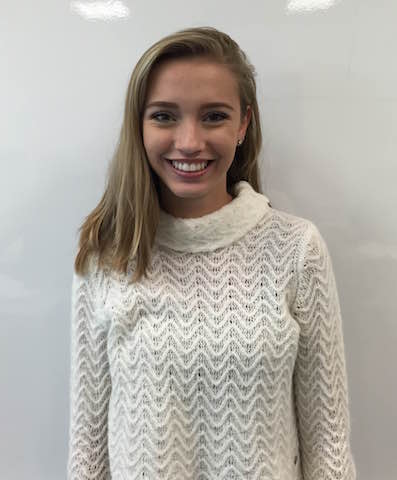 Every month, the Becton Regional High School Student of the Month Committee chooses to honor one senior student who has exhibited all-around outstanding accomplishments, and for the month of November, Nicol Isky has been selected for this award.
"I feel very honored. It has always been a goal of mine to receive such a prestigious award," said Nicol.
Nicol is ranked number four in the senior class and has earned a GPA of 99.25. The honor student started going to school in Carlstadt in the sixth grade when she moved from Clifton. She is fluent in English as well as Slovak and Czech. In fact, she often visits her family in both Slovakia and the Czech Republic.
At the moment, this varsity volleyball player's top school to attend in the future is the University of Delaware. She plans on becoming a pre-med student, and in 10 years she sees herself finishing up her med school residency, obtaining a job, and possibly moving into her own apartment and starting a life by herself. The November Student of the Month is most looking forward to preparing for college, as well as attending her senior prom.
Her favorite TV show at the moment is 'The Blind Spot' on NBC, and when asked what her favorite food is, Nicol responded with "I love everything, but if I had to choose something, I really love chocolate."
Nicol is an only child and does not have any pets. "I once had a hermit crab named Fernanda, but she died," she noted.
When asked what her favorite quote is she replied with Dr. Suess' "Don't cry because it's over, smile because it happened."