Becton supports NFL's 'A Crucial Catch' campaign with first pink out game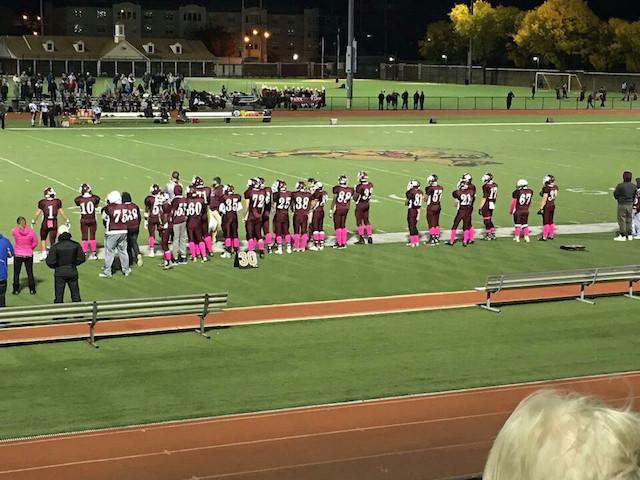 Becton's first Pink Out Football Game took place this past week on October 23. The idea for the special themed game came from Athletic Director Ms. Giancaspro who visited her niece last year at Ramsey High School and saw that their sports teams held pink out games in honor of breast cancer awareness. Inspired by her visit and the 'A Crucial Catch' campaign sponsored by the NFL, the athletic director decided to implement the new color into Becton's October sports.
"The NFL gave us the opportunity to support the American Cancer Society by making people aware of early screening and early detection when it comes to breast cancer," said Ms. Giancaspro.
Ms. Giancaspro has also made plans to have other teams participate in pink out games such as the volleyball team during The Battle of Paterson Avenue game.
The football team, which participated in the worthy cause, was given bright pink socks to wear during the game, and in addition to the pink accessory, the cheerleaders received pink pom-poms and wore pink bows, which were partially donated from The Sideline Club. The volleyball team wore bright pink long sleeve t-shirts.
The breast cancer awareness football wall cards are still being sold for a dollar each. They can be purchased at a football game or by contacting Ms. Giancaspro.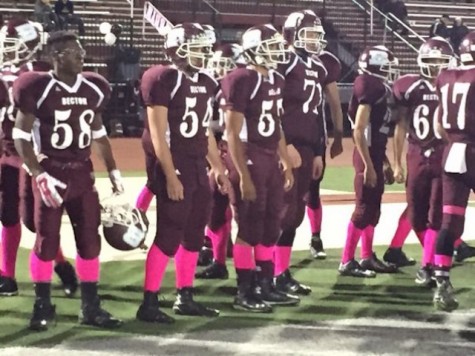 About the Contributor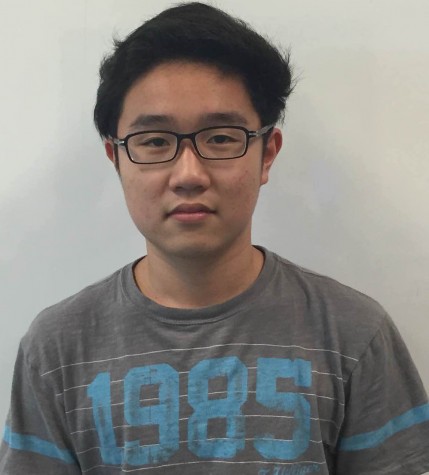 Austin Kim, Staff Writer
Austin is a sophomore at Becton. He enjoys watching and playing soccer. His favorite soccer teams are D.C. United and Manchester City. He and his friends...