Rising tuition costs present possible issue for students
Hang on for a minute...we're trying to find some more stories you might like.
With college attendance costs rising over the years, students preparing for college may find themselves struggling to pay for their future plans. Currently an in-state four-year college will cost upwards of $9,000 per semester not including room and board while an out-of-state public college will cost upwards of $22,000 and at most, a private college can cost between $40,000 and $50,000.
"The cost of college is rising dramatically each year," stated Mrs. Internicola the Supervisor of Guidance.
While the Supervisor of Guidance was earning her degree at a private university she experienced the struggles of tuition increases. "My first year tuition was around $20,000, and by my fourth year, tuition was around $30,000 as a full time student," she said.
Unfortunately, for students even post-bachelor's degree courses that take a fraction of the time that standard four-year courses take are affected by rising tuition costs. Ms. Internicola went on to add that while earning her second master's degree at a different university in a two year accelerated program, tuition started off at around $26,000, but after a few semesters, it went up by about $600.
Many universities claim that inflation and cut government funding are the causes of rising tuition prices; however, information from a New York Times article on the cause of increasing tuition costs finds that prices are rising at a rate higher than the rate of inflation. The rise in college tuition is, in fact, a direct result of previous neglect towards higher education funding programs and the 2007 recession as shown in research done in a CNBC article. Luckily, students will find that new government programs are being implemented to ease the process of pursuing a higher education, and interest rates on student loans are much more affordable with them soon reaching an all-time low. The federal undergraduate student loan interest rate is currently 4.29% and the graduate student loan interest rate is between 5.84% and 6.84%.
"The only advice I can really give is that students have to look for scholarships and grants. If you use the Common App and Naviance they not only make applying to college easier, but they give the student the opportunity to start searching early," said the Supervisor of Guidance. Getting a scholarship or a grant can sometimes mean the difference between being able to afford to go to college and having to drop out early, so students should try and apply for as many as possible along with performing research on federal and private student loans.

About the Writer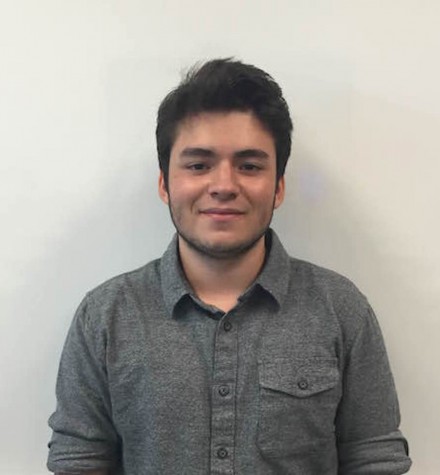 Brandon Zambrano, Staff Writer




Brandon is currently a senior at Becton. During his spare time he enjoys spending time outside with his friends, or staying indoors...