Millions mourn after massacre at French satirical publication
More on the Paris attacks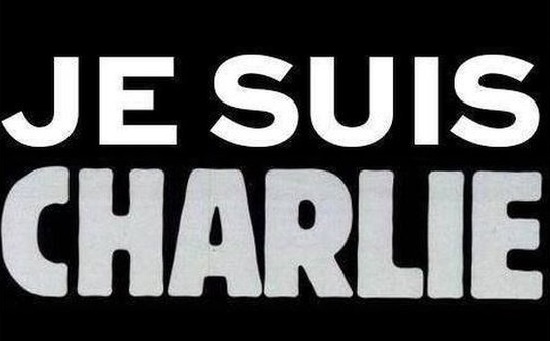 Two attackers, Cherif Kouachi, 32, and Said Kouachi, 34, left Paris shattered after a killing spree in the office of French satirical magazine Charlie Hebdo on Wednesday, Jan. 7 at noon during an editorial meeting. The attack has raised questions regarding freedom of speech.
The brothers first headed straight for the paper's editor, Stephane Charbonnier, and murdered him and his police bodyguard. With war-style accuracy, they went on to massacre seven other journalists, a maintenance worker and a visitor. After they killed these innocent journalists, they went on to shoot a surrendering police officer, showing no mercy when he begged them to stop.
Many authorities suspected accomplice, 18-year-old Mourad Hamyd to have a helped with this outbreak as well. With suspicion correct, Hamyd turned himself in at a police station in Charleville-Mezieres. An Attack Alert was then sent out with security, and thousands of soldiers and officers were released to guard media offices, places of worship, transport and other sensitive areas.
Thousands of protesters then crowded the Place de la Republique, Republic Square, near the site of the shooting to honor the victims. They waved pens and papers reading "Je suis Charlie," which translates into "I am Charlie." This slogan of harmony immediately went viral all around the world on social media sites.
With a majority of the population behind Charlie Hebdo, many different protests and gatherings occurred during the course of a few days as SWAT teams with helicopters hunted for the brothers in the Picardie region north of Paris the next day, Thursday, Jan. 8. Furthermore, nine people, suspected members of the brothers' associates, were incarcerated for questioning in several regions.
Unfortunately, when the people believed the attacks were finished, more outbreaks began being reported. A large Muslim community was under attack when grenades and gunfire hit a mosque overnight in the city of Le Mans, southwest of Paris. No one was in the building and no injuries were reported. Another incident followed when at pre-dawn, an aggressor fired on a police officer at the southern edge of Paris. The officer was killed and a nearby street sweeper was injured. The suspect was later recognized as Amedy Coulibaly.
Later that same day, police swarmed a gas station in the northern Aisne region. The Kouachi brothers were allegedly spotted there and were reported by French media to have stolen food and petrol and then fled in a Renault Clio car, the same vehicle stolen in Paris soon after the attack at Charlie Hebdo. The man hunt was a high security ordeal as officials were doing everything to capture the criminals. At the end of this day at 8 p.m. in honor of the dead, the lights were shut off on the Eiffel Tower.
On the move after stealing a Peugeot car northeast of Paris the next day, Friday, Jan. 9, the brothers took on their next and final hours. They now cornered a hostage inside a printing house, and accomplice, Amedy Coulibaly, held hostages at a kosher grocery store on the eastern edge of Paris. Coulibaly was the same person that earlier shot and killed a police office before fleeing the scene. Police believed that along with Coulibaly, Hayat Boumddiene was a suspected female accomplice. "Armed and dangerous" was how security described the two.
Coulibaly threatened to kill his hostages if police launched an assault on the cornered brothers back at the printing house. However, just before 5 p.m., the Kouachi brothers ran out from the printing plant with open fire, a French police official stated. They were shot and killed and their hostages were finally freed. Just minutes after this took place, police stormed the kosher grocery store with a series of gunshots and explosions, causing Coulibaly and four hostages to be killed as well as fifteen hostages released.
This devastating time of events has left 17 innocent people dead, and the other 3 murderers were killed. "They said they want to die as martyrs," local lawmaker Yves Albarello, told French television. The last person is being hunted down in an attempt to end the developed line of the terrorist group they formed.
The French government is aware that there might be more to be dealt with and after the worst massacre they witnessed in a decade, they are currently on high alert.
About the Writer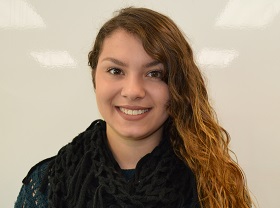 Klaudia Ryznar, Staff Writer
Loud, outgoing, and bubbly are some characteristics that Klaudia possesses. She enjoys managing the boys' soccer team and hanging out with friends. She...