New to the English Department: Introducing Dr. DeSousa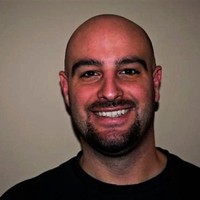 New English teacher, Dr. DeSousa has been teaching since 2005. He previously worked at DePaul Catholic, Don Bosco Prep, and Immaculate Montclair. While pursuing his PhD in English, he taught classes at various universities, including Montclair State, Michigan State, and Pace University. He likes the sense of community at Becton. Even though it is a growing school, all students know each other and get along!
DeSousa plans to continue teaching Grade 9 and 11 English as well as introduce some new electives as he has a background in gender studies. As for extra curriculars, DeSousa is currently working on getting a chapter of the National English Honor Society started. He is also moderator of the Video Game Club and is interested in starting an Esports team!
During the summer, DeSousa spends most of his time fishing on beautiful Lake George in upstate New York. He also enjoys quiet time with his wife Christine and daughter Zoe while listening to the Dave Matthews Band.
We are excited to see what DeSousa has in store for next school year!