October Student of the Month: Elaha Ahmed
Elaha Ahmed has achieved the excellence of being named Becton's Student of the Month for October. Ahmed expresses her gratitude, "I feel extremely grateful, blessed, and honored for being chosen for this title. I was not expecting this." With an exceptional amount of involvement within the school alongside stellar grades, it is no coincidence that she was chosen and honored for doing so. Ahmed is the leader of the Robotics Club and has had leadership roles in the student council. It does not stop there, as Ahmed is a dedicated member of the Images Magazine Club, the Math League, Key Club, and Girls Helping Girls Club. She is also currently in the Chick Fil A Leadership Academy for her second year. Alongside involvement in numerous clubs and organizations, she took part in an internship for Captor USA Inc., during the summers of 2020 and 2021, where she was an executive.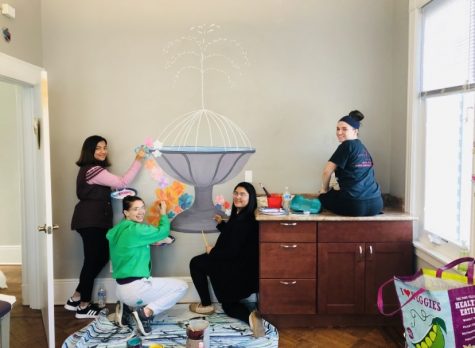 Shown through Ahmed's involvement in the Math League, she expresses that her favorite subject is mathematics. She elaborates, "[the subject] provides an effective way of building mental discipline and encourages logical reasoning and mental rigor." Ahmed shares that mathematics knowledge plays a crucial role in other subjects as well such as computer programming, history, art, or music. It is all connected! Ahmed also expresses appreciativeness towards all of her teachers throughout her years at Becton who have been a vital part in her achievement of Student of the Month, "This is what makes Becton so special; because every teacher wants the best for their students…I cannot commend just one."
Ahmed feels it is important to shed advice on a challenge that she believes every student faces in high school: time management. To assist her, she prioritizes familial events and school work on top of extracurricular activities by using a calendar. Ahmed also specifies that she is never afraid to ask for help from her family, friends, and other support systems to maintain balance within her life and encourages other students to do the same. The senior describes herself as a self-disciplined, driven, curious, and creative student that will never stop pushing beyond her limits. Time management is a definitely a limit she refuses to let stand in her way as a high school student and later in her life when she is rooted deeper in a long-time profession. 
Emigrating from Bangladesh to the United States in sixth grade, and watching her family work non-stop to provide her with a life of ease, has shaped Ahmed as a student and person. She sees prioritizing education as a way to thank and tribute to her parents for striving to go above and beyond for their family. Ahmed shares, "I have come to realize that education is the encouraging means for me to become a successful person and give back everything my parents have provided me with. This idea even strengthened when my mom contracted COVID and came back home safely after a long six months. During those tough times, without my mom, I have understood the role my parents have played in my life, and that they deserve the world plus more."
To continue this relationship with education, Ahmed's post high school plan is to major in computer engineering or computer science. She has set her sights on applying to NYU, Villanova, Rutgers, and Carnegie Mellon. The Becton community applauds Ahmed for her unique and rigorous role within the school, and hopes the best for her future as we are overwhelmingly confident that she will succeed.
About the Contributor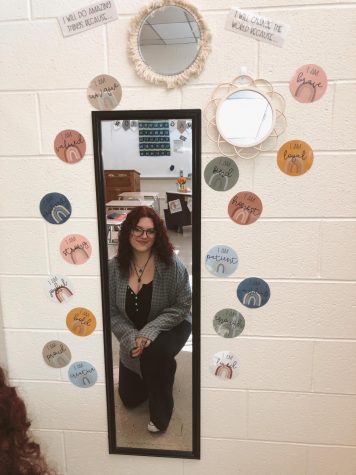 Sylvia Faltyn, Staff Writer
Sylvia Faltyn is joining The Cat's Eye View for her senior year! With the pandemic cutting off half of her Sophomore year, she was able to appreciate...