Seniors Holland & Monahan recognized for artwork
Holland's "Shout" wins third place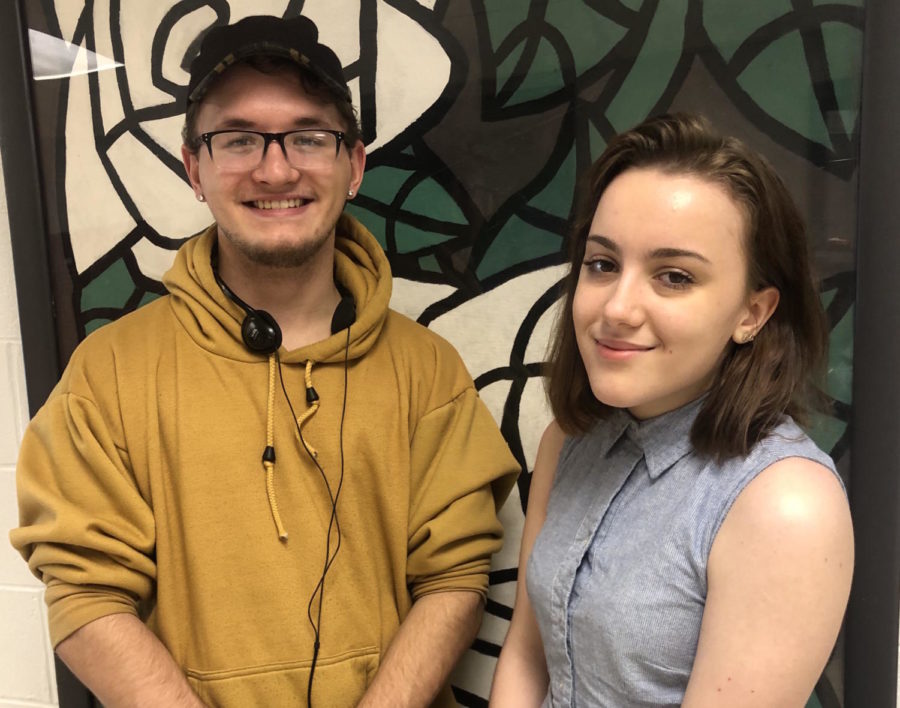 Seniors Jennifer Holland and Alexander Monahan's artwork received recognition at the Congressional Art Competition on May 4, while Jennifer's artwork, titled "Shout," won third place in the 'District 9 of NJ' category.
Their work is currently being displayed at the George Segal Gallery at Montclair State University.
The Congressional Institute sponsors an annual nationwide competition that features the artwork of high school students. The process includes students submitting their artwork to their representative's office where a panel of district artists selects award-winners. The winners are then invited to a ceremony in Washington, D.C and are displayed at the U.S. Capitol for one year.
Jennifer's piece conveyed the importance of women's rights. "I want women to speak up for themselves," she expressed. She used paper collages throughout her work to express her ideas in a variety of colors. Her piece will hang in Congressman Bill Pascrell's office in Paterson for one year.
The senior will be attending Ramapo College of New Jersey in the fall to study visual arts and animation and continue to develop her artistic skills.
Moreover, Alexander's idea for his drawing was inspired by his twin brother's athletic achievements. He explained, "My brother was reaching his thousandth point in basketball, so I wanted to celebrate it by making a portrait of him." He mentioned that he and his sibling share a close bond and support each other in everything that they do.
Alexander, whose love for art began in the fifth grade, is considering continuing his art career in the future but is choosing to focus more on academics at the moment.
The upperclassman feels that the praise he receives from his friends and peers helps inspire and motivate him to continue drawing. Although he is clearly talented, Alex is always looking for ways to improve and develop his art skills.
"What really makes them unique is how self-motivated they both are," said Becton Art Teacher Mrs. Savincki. Her motive for submitting both entries was her admiration toward their art style and work ethic.
About the Contributor
Monserrath Martinez, Staff Writer
Monserrath Martinez is a junior at Henry P. Becton Regional High School. Monse is excited for the new school year and feels optimistic for any new opportunities...