Twenty-five Becton students inducted into National Honor Society
December 8, 2016
The Becton Regional High School administration awarded their high-achieving students for their consistent display of scholarship, leadership, service, and character on November 17 at an annual National Honor Society Induction Ceremony.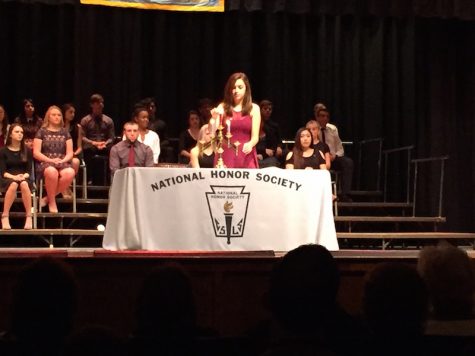 Being accepted into this honor society requires a student to have a minimum of a 93 grade point average and an involvement in at least two school activities each year. Furthermore, inductees must complete ten hours of community service throughout their time in the society.
New members of the National Honor Society include juniors Michel Botros, Michael Krynski, Rafael Kuc, Rebecca Collette, Luke Maffia, Victoria Gatopoulos, Carlos Mercado, Tomasz Mierzwa, Bhargin Kanani, Natalie Paredes, Dhwani Kanani, Timothy Reid, Marie Kato, GaHyun Yoo and Austin Kim, as well as seniors Julia Bracco, Katelyn Leach, Jocelyn Echeverria, Madison Jennerich, Amber Jordan and Jennifer Mikulko.
Past inductees include Victoria Cruz, Joe Lesho, Victoria Dabek, Anna Dato, Ashley Diaz, Taylor Murphy, Ciara Morin and Ryan Strauss.
At the candlelight ceremony, new members of the prestigious society were awarded a pin and a membership card. Past inductees were also gifted with a certificate.
"I am honored to be accepted into such a meaningful society," stated Junior Tomasz Mierzwa.
English Instructor Mrs. Settembrino is the co-adviser of this program due to Art Teacher Mrs. Colangelo's maternity leave. "It was an honor and pleasure to be a part of such a prestigious ceremony. I am so proud of all the members and their hard work and contributions to Becton and the East Rutherford/Carlstadt community," she said.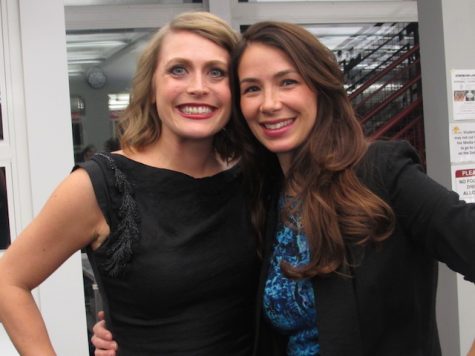 Principal Dr. Sforza, Superintendent Mrs. Clarke, Mr. Sawyer, Mr. Caprio, as well as other faculty and staff showed their support by attending the ceremony.
"It is exciting to see the NHS inductees nearly double from last year to this year. I am honored as principal to have nearly twenty-five additional students inducted into the National Honor Society, which would be an approximate fifty percent increase. This also means that nearly 15% of our students earned one of the highest honors awarded to a high school student. The overall positive culture and climate change both inside and outside the classroom for the last couple of years is evidenced by the exponential increase in NHS inductees who must display the highest of scholarship, leadership, service and character," said Dr. Sforza.
.