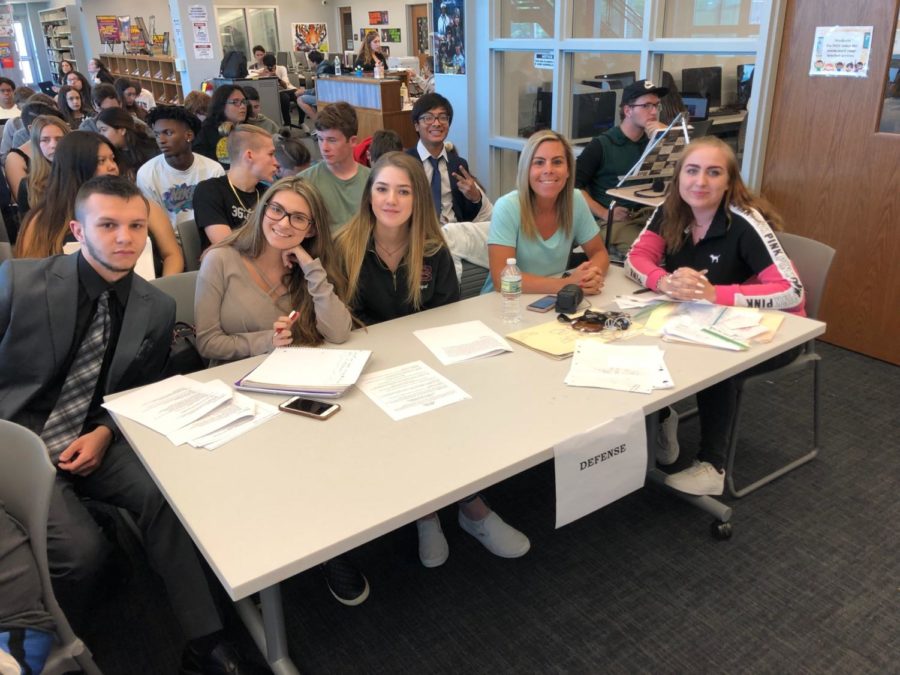 Forensics & Criminal Justice classes combine to perform CSI investigation, mock trial
The Becton Regional High School's forensics class launched their annual school-wide CSI investigation, which required collecting data to solve this year's case of a staff member who vandalized another school employee's vehicle.
At the conclusion of the three-month forensics investigations, which were created and organized by Mrs. Mackanin, Ms. Dizon's criminal justice class participated in a mock trial to examine and question the evidence found by the forensics students and to prove the innocence or guilt of the accused suspect. That suspect was Physical Education Instructor Ms. O'Driscoll.
Click on each photo for further information.