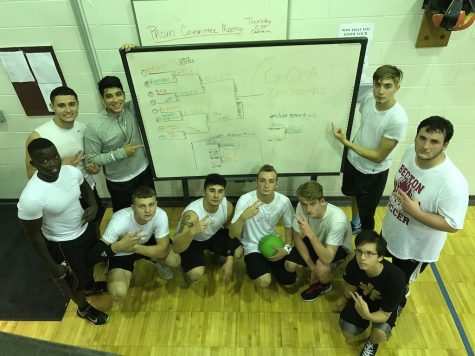 Matthew Krieger and Savannah Jones
December 8, 2016
Filed under News
Last week's speedball tournament was not only a successful fundraiser for the junior class, but it also served as a great means of entertainment and competitive play. Eight teams came out to battle for the championship title held by Senior Marc Micco's team also known as G.O.A.T. Although every team...
November 25, 2014
Filed under Features, Student Life
The Roasted Peanuts is the winner of the 2014 Speedball Tournament, which took place on Nov. 21 in the gymnasium. The team is made up of all twelfth graders, and five teams participated in the event. All money raised went toward the junior class whose adviser is Ms. O'Driscoll.