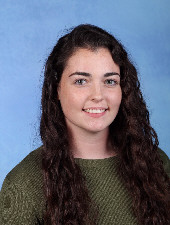 Samantha Saez, Staff Writer
May 24, 2016
Filed under Student Spotlight
Skyla King has been awarded Becton's Student of the Month for the month of May. Her hard work and dedication has earned her a GPA of 96, and is ranked seventh in the senior class. Skyla has taken many challenging courses over her four years in Becton, classes such as: US History AP, Chemistry A,...