Jana Christiano, Staff Writer
June 6, 2017
Filed under Becton 2016-2017 Highlights
Student inductees enrolled in Becton's Italian and Spanish classes along with their families were formally invited to the World Language Honor Society Induction Ceremony on May 24. To be inducted into such a prestigious society, one needs at least a 90 average in a language course and a minimum...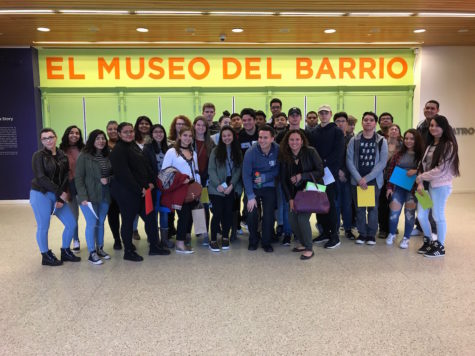 Cecilia Munoz, Staff Writer
March 31, 2017
Filed under Student Life
World Language Teacher Ms. Sanchez took her Spanish Level III Honors class to visit El Museo del Barrio in New York City on March 29. "I wanted to give the students an opportunity to appreciate and experience a look at many Caribbean artists as well as their artwork," said Ms. Sanchez. At the...