Cecilia Munoz, Staff Writer
February 16, 2017
Filed under Features
As maternity leave replacement for Mrs. Muniz, the Becton staff welcomes Science Teacher Mr. Frangipane. Already having taught at Vernon Township High School, Mr. Frangipane is very familiar with teaching high school students. The new science teacher attended William Paterson University where he...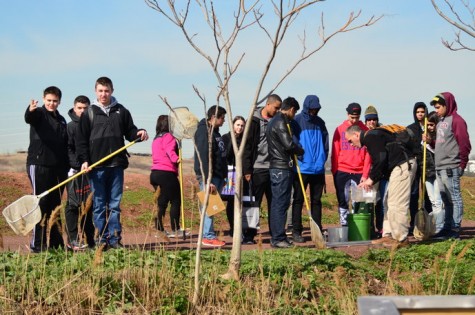 Aneta Ostasz, Staff Writer
May 1, 2016
Filed under Clubs & Activities, Showcase
Teachers are always looking for educational opportunities for students when it comes to broadening their knowledge. Recently, Mrs. Muniz conducted a field trip with her Marine Biology class to the Meadowlands Environmental Center for a workshop entitled Urban Estuary Ecology. Mr. DiDomenico's AP Biolo...