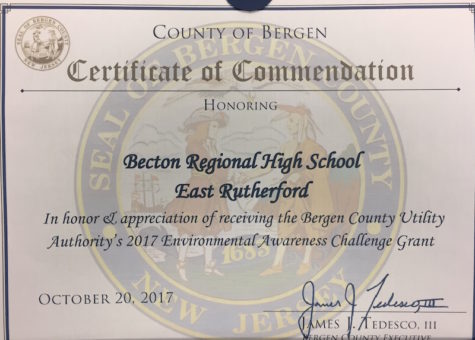 Patrick Cao, Editor

December 11, 2017
Henry P. Becton Regional High School has received a $1,000 Environmental Awareness Challenge Grant from the Bergen County Utilities Authority. "We are going to use the money to purchase greenhouse supplies to plant an organic herb garden for the Environmental Club," stated Career and Technology...
Kaya Zawistowski, Staff Writer

November 21, 2017
The Becton faculty and staff is continually being recognized with many outstanding rewards, the latest one being for the high school's very own Italian teacher, Mrs. Bonanno. Although it is only her second year teaching at Becton, Mrs. Bonanno completed the process of applying for a grant for $4,500...