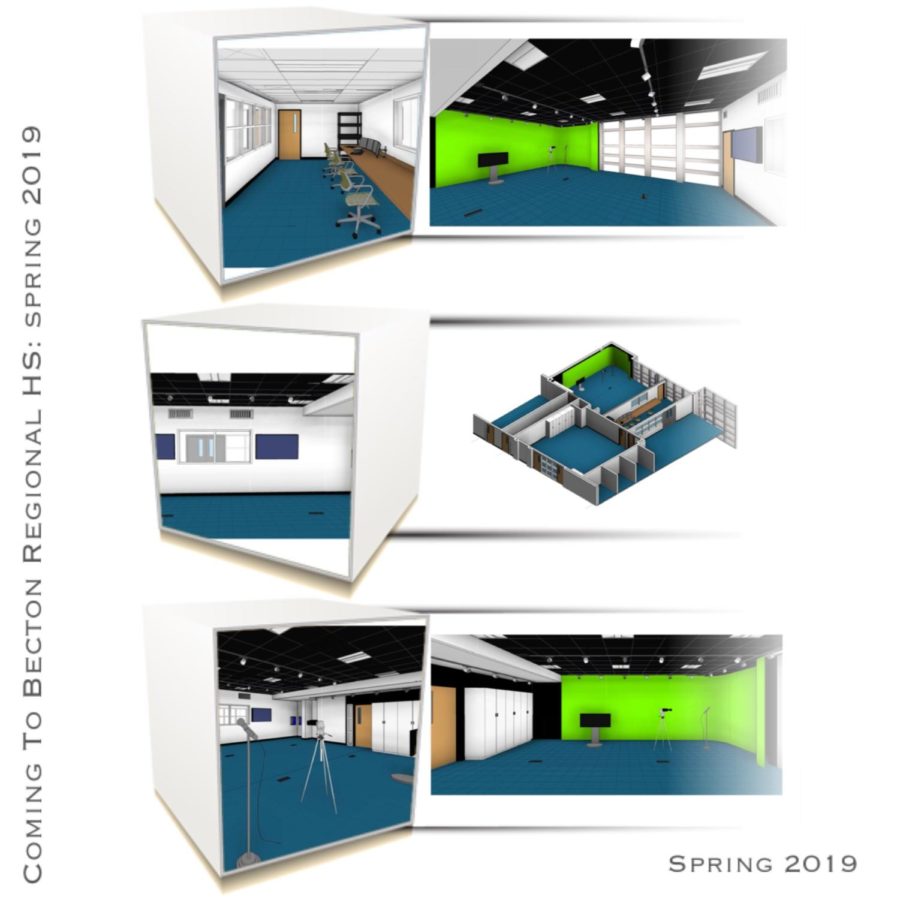 CEV Staff
The creation of Becton Regional High School's hands-on video production studio will begin in approximately six weeks. The television studio will be the newest addition to Becton's communications curriculum since the recently added TV Broadcasting course taught by Mrs. Colangelo.
"There are so many facets of film and production. By working in a television studio, students will gain experience with learning how to operate lighting and audio and have an opportunity to work both behind and in front of the camera," the instructor stated. "It's going to open the door for students looking to gain real-world experience in the field of film and television."
While the original idea for the space has been discussed for quite some time, it was able to take effect thanks to a munificent donation made by Becton alumna Kathryn Wickle Ochipa. Ochipa, a 1942 graduate, gifted the school an endowment of over $1 million to be used for student scholarships. Her family allowed the Becton Board of Education and Administration to use a portion of the money for the new studio. 
"It was an extremely generous contribution," Acting Superintendent/Principal Dr. Sforza commented.
The administrator collaborated with stakeholders and partners, such as Montclair State University, on the final design of the studio. "We created a diverse committee of stakeholders that included teachers, board members, college professors and deans, and our business and building and grounds departments. The committee was responsible for reviewing what would best meet the needs of our students and prepare them for a smooth transition for a potential broadcasting or communications major in college," Dr. Sforza elaborated. 
According to the acting superintendent/principal, the school will reconfigure its two computer labs "to construct one of the best state-of-the-art studios in New Jersey." The two computer rooms will allow for hands-on learning by serving as editing labs for students to brainstorm ideas and create content for the entire Becton community.
"Giving students a place to edit work and collaborate on projects is equally important to the projects being developed in the studio itself," Dr. Sforza explained. The school is working with a designer that has been constructing studios for over 30 years and is collaborating with engineers that work with large organizations, such as the New York Giants.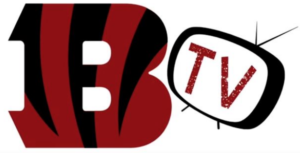 A public bid will be held in January, but Dr. Sforza anticipates that the cost of the space will be in the $400,000 range. Thirty thousand dollars has already been used to supply the TV Broadcasting class with new camera and lighting equipment.
Preparations for the new studio also included Mrs. Colangelo spending the previous summer training with educators who are experienced in the broadcasting field. "We are extremely fortunate to have somebody that is creative and able to work well beyond regular work hours so that our program can succeed," Dr. Sforza noted. "When you have a superstar teacher running a new course and program such as this one, students will be on the edge of their seats eager to learn more. Mrs. Colangelo is that kind of engaging teacher."
The TV Broadcasting class has already begun to produce content for Becton Regional High School that includes recently developed news segments entitled "B-TV" and broadcasts on Becton's Student of the Month. "She's already been able to help students build the requisite skills needed so that there is a smooth transition from their makeshift classroom to the new studio," the acting superintendent/principal said.
Another class that will be utilizing the studio will be those enrolled in Mrs. Settembrino's Mass Media elective. Her students will learn how to properly use the equipment located in the new space to create realistic broadcasts and learn the basics of writing for film and various other media platforms.
The administration hopes that the new addition will give parents, who may choose to send their children to a technological school, the evidence and confidence that their local school district has a better program than a vocational or private school.
"Overall, I feel that the studio will provide our students with endless opportunities to be creative and build vital real-world skills that will help them succeed if they ever want to pursue a broadcasting or digital media track in college and beyond," stated Dr. Sforza.