Communications curriculum offers students first-hand experience
Becton's communications classes tour NBC Studios
January 3, 2019
Students enrolled in Becton's Journalism I and II, TV Broadcasting, and Mass Media electives recently attended a trip to NBC Studios in New York City.

NBC Studios, which is located in Rockefeller Plaza, is home to live news reports, television segments and shows such as Saturday Night Live and NBC Nightly News. While experiencing a first-hand tour of the studios, students who are interested in career fields such as journalism, communications or broadcasting gained a behind-the-scenes look at all the necessary aspects needed to produce high-quality television shows. These include effectively monitoring trending news while reading from a script, mastering the art of the interview and multitasking in a recording room.

"As far as career building aspects, this trip exposed the students to career fields that relate to what they're learning in class," said Mrs. Settembrino who teaches the Mass Media course.  "Students also learned how teamwork and accuracy are vital in this type of industry," added Mrs. De Santis who teaches Journalism and advises the school's news site.

With such a wide outreach, NBC prides itself in constantly staying updated on news and social media trends. In one specific studio, multiple screens and interactive tablets were available for each anchor for full access to breaking news events so he or she can report the information immediately.

"Sets look bigger than they are, and it is important for them [students] to see that it's possible to manipulate space. Field trips make jobs in the entertainment industry realistic for students," mentioned Mrs. Colangelo, Becton's TV Broadcasting instructor.

During a stop in the tour, attendees were able to set foot on The Tonight Show Starring Jimmy Fallon set located in studio 6-B and learn about the stage effects and some historical background about the late-night talk show. An interesting fact mentioned is that the iconic audience seats are made from authentic Ferrari leather.

After witnessing how a TV network like NBC functions, the tour concluded with the students being given the entertaining opportunity to film their own television segment. Basic script and stage directions were provided, which allowed participants to get a realistic feel of filming and camera functions.  
Senior Olivia Bracco said, "My favorite part was how they showed us things behind the camera like lighting and sound that you usually don't see."
Furthermore, Senior Erika Lopez stated, "I loved making the talk show because it allowed me to see how everyone needs to work together and the number of people it takes to run a show smoothly."

Mrs. De Santis, Mrs. Settembrino and Mrs. Colangelo are looking forward to other career-oriented activities planned for this year such as experiencing a live taping of Good Morning America in Times Square in the spring.
Additionally, on January 9, news anchor Christine Persichette from FiOS1 News will be speaking to the classes regarding the journalism and broadcasting industry and showing them a recording of her morning news segment.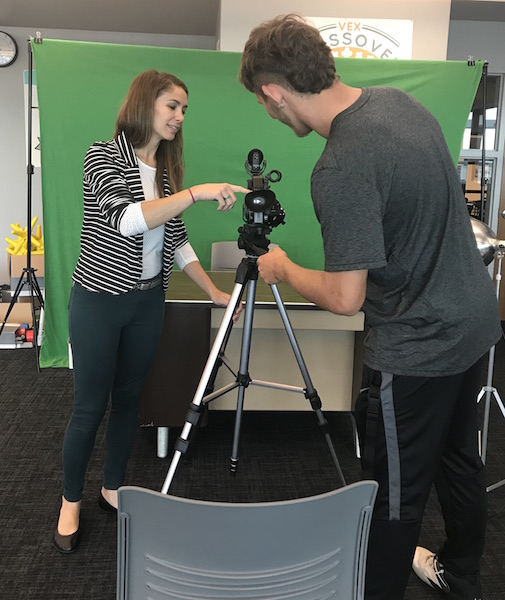 Becton offers first-time TV Broadcasting elective
Among the new courses that have been added this school year, Becton Regional High School has included TV Broadcasting to their Program of Studies. Art Instructor Mrs. Colangelo, who has been appointed to teach the elective, stated, "I'm excited to be selected as the teacher for the first ever TV Broadcasting course." She then went on to add, "I think it's going to bridge together our school and community using the latest forms of television and media."
The hands-on class will feature activities that require utilizing the new broadcasting equipment such as a green screen, college-level recording cameras, studio lights and microphones. A main purpose of the course is for Becton students to navigate the different ways to creatively produce television segments and journalistic stories to present to the class or even possibly the rest of the student body and faculty. According to the course instructor, the school currently has plans underway to create a state-of-the-art television studio for students to record in by the winter.
"I hope my students learn about the careers and opportunities that exist within the field of television production and broadcasting," said Mrs. Colangelo. While the class specifically focuses on the broadcasting aspect of media, some components to the course are derived from fellow Becton classes such as Mass Media with Mrs. Settembrino and Journalism, which is taught by Mrs. De Santis. "Journalism is related to TV production and Mass Media highlights all avenues of communication, so TV Broadcasting is designed to implement all that one has learned in Journalism and Mass Media," the teacher explained. "All these courses work together cohesively to make a successful production." Students who acquire skills in all three courses are then given the opportunity to put them into practice in her class.
Furthermore, Mrs. Colangelo feels that students should take her course because it gives teens a realistic experience in television production and touches upon all the ways to communicate their ideas through visual and audio means.
Her advice for her current and future students is that they must be passionate about their work and need to be willing to explore the technology of producing. She suggests that kids with interest in all aspects of television should hone in on their skills, and in addition, be motivated to learn new ones in her class.
Mrs. Colangelo's past experience as a communications major assists her when teaching today. The college courses that prepared her most included the aspect of learning how to direct cameras as well as other broadcasting equipment. Furthermore, she was also employed as a disc jockey for a college radio show, which helps her today with understanding how to use all of the newly purchased audio equipment.
Mrs. Colangelo taught at Becton for almost ten years in addition to teaching grades Pre-K through third for one year at Carlstadt Public Schools. Her career began in Point Pleasant Borough High School where she taught a studio art class in 2005.
"My hope is that they [TV Broadcasting students] gain enough confidence and experience to be successful in their future endeavors" the teacher expressed.
While attending college, Mrs. Colangelo also majored in graphic design, which provided her the skills to teach a new Digital Arts class also offered at Becton.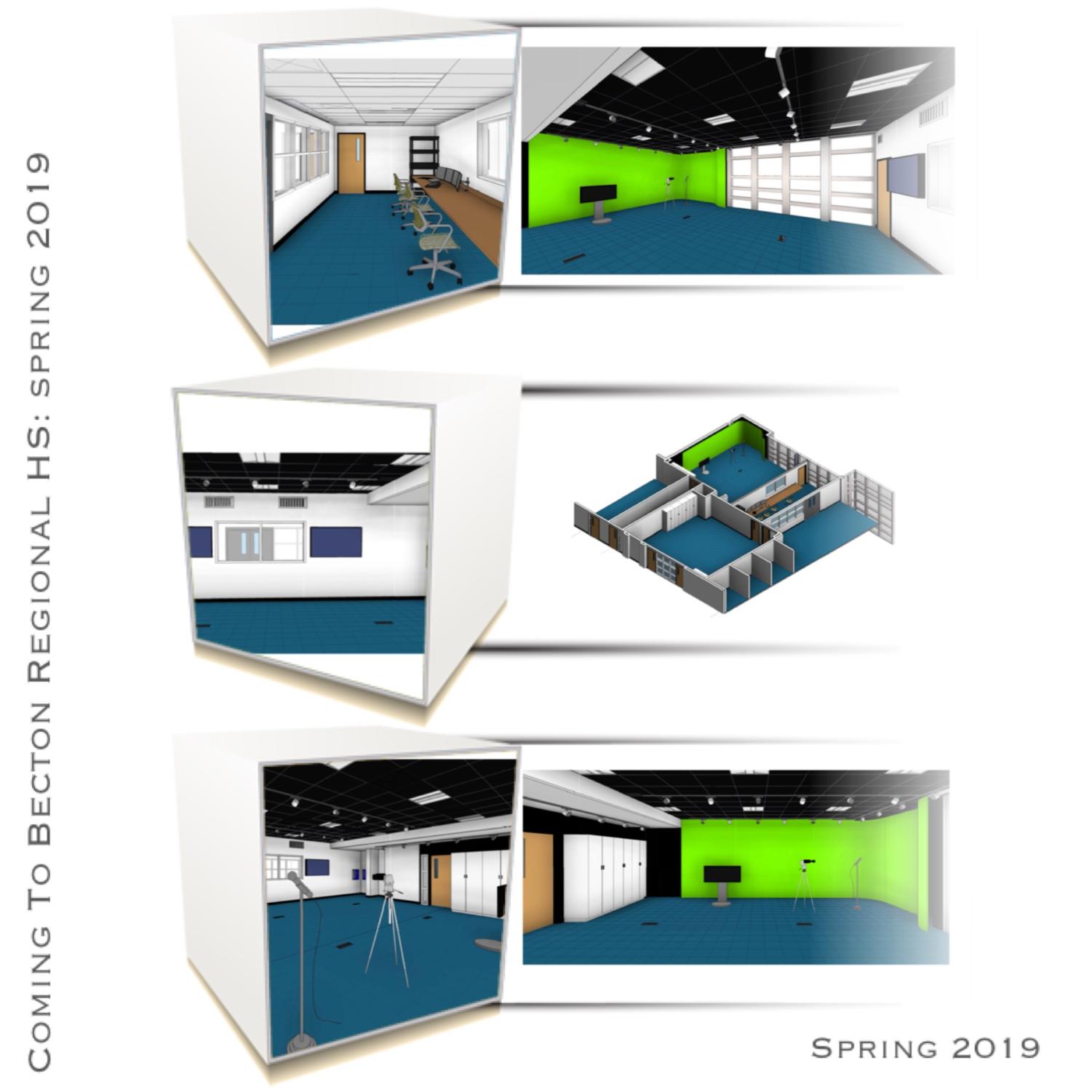 CEV Staff
State-of-the-Art Communications and Broadcasting Studio construction to begin in Feb.
The creation of Becton Regional High School's hands-on video production studio will begin in approximately six weeks. The television studio will be the newest addition to Becton's communications curriculum since the recently added TV Broadcasting course taught by Mrs. Colangelo.
"There are so many facets of film and production. By working in a television studio, students will gain experience with learning how to operate lighting and audio and have an opportunity to work both behind and in front of the camera," the instructor stated. "It's going to open the door for students looking to gain real-world experience in the field of film and television."
While the original idea for the space has been discussed for quite some time, it was able to take effect thanks to a munificent donation made by Becton alumna Kathryn Wickle Ochipa. Ochipa, a 1942 graduate, gifted the school an endowment of over $1 million to be used for student scholarships. Her family allowed the Becton Board of Education and Administration to use a portion of the money for the new studio. 
"It was an extremely generous contribution," Acting Superintendent/Principal Dr. Sforza commented.
The administrator collaborated with stakeholders and partners, such as Montclair State University, on the final design of the studio. "We created a diverse committee of stakeholders that included teachers, board members, college professors and deans, and our business and building and grounds departments. The committee was responsible for reviewing what would best meet the needs of our students and prepare them for a smooth transition for a potential broadcasting or communications major in college," Dr. Sforza elaborated. 
"
It's going to open the door for students…in the field of film and television."
— Mrs. Colangelo
According to the acting superintendent/principal, the school will reconfigure its two computer labs "to construct one of the best state-of-the-art studios in New Jersey." The two computer rooms will allow for hands-on learning by serving as editing labs for students to brainstorm ideas and create content for the entire Becton community.
"Giving students a place to edit work and collaborate on projects is equally important to the projects being developed in the studio itself," Dr. Sforza explained. The school is working with a designer that has been constructing studios for over 30 years and is collaborating with engineers that work with large organizations, such as the New York Giants.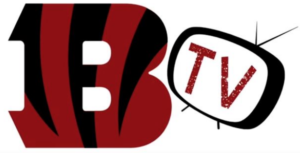 A public bid will be held in January, but Dr. Sforza anticipates that the cost of the space will be in the $400,000 range. Thirty thousand dollars has already been used to supply the TV Broadcasting class with new camera and lighting equipment.
Preparations for the new studio also included Mrs. Colangelo spending the previous summer training with educators who are experienced in the broadcasting field. "We are extremely fortunate to have somebody that is creative and able to work well beyond regular work hours so that our program can succeed," Dr. Sforza noted. "When you have a superstar teacher running a new course and program such as this one, students will be on the edge of their seats eager to learn more. Mrs. Colangelo is that kind of engaging teacher."
The TV Broadcasting class has already begun to produce content for Becton Regional High School that includes recently developed news segments entitled "B-TV" and broadcasts on Becton's Student of the Month. "She's already been able to help students build the requisite skills needed so that there is a smooth transition from their makeshift classroom to the new studio," the acting superintendent/principal said.
Another class that will be utilizing the studio will be those enrolled in Mrs. Settembrino's Mass Media elective. Her students will learn how to properly use the equipment located in the new space to create realistic broadcasts and learn the basics of writing for film and various other media platforms.
The administration hopes that the new addition will give parents, who may choose to send their children to a technological school, the evidence and confidence that their local school district has a better program than a vocational or private school.
"Overall, I feel that the studio will provide our students with endless opportunities to be creative and build vital real-world skills that will help them succeed if they ever want to pursue a broadcasting or digital media track in college and beyond," stated Dr. Sforza.