Sophomore Mengistu receives first Act of Kindness Award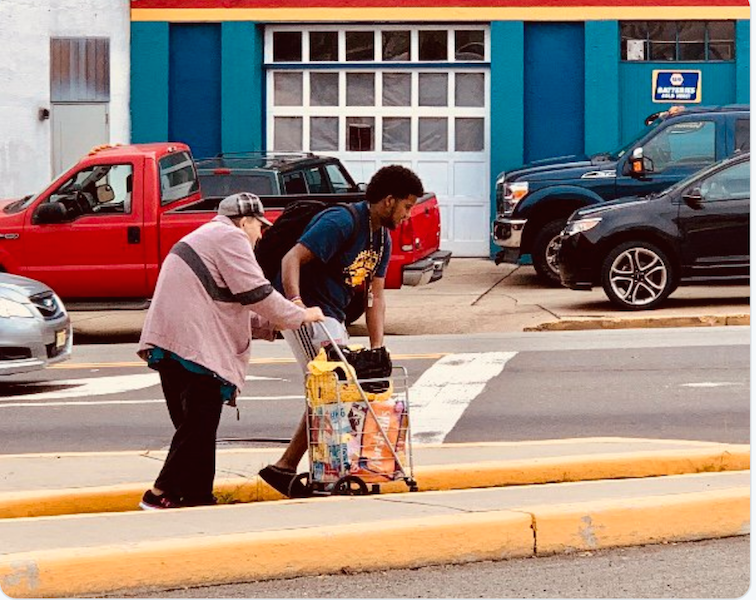 Lisa Squeo, Staff Writer
October 29, 2018
Kidus Mengistu, a Becton Regional High School sophomore and athlete, has received the school's first ever Act of Kindness Award by the BRHS Board of Education after he was photographed by a local teacher for helping an elderly woman cross the street. The award was given at the October 10 board meeting during New Jersey's "Week of Respect."
Acting Superintendent/Principal Dr. Sforza felt that there was more to do than give a firm handshake and say "good job" to Kidus, so the moment the Becton principal heard about what took place, he took action. "I reflected on the picture that evening, and I thought how wonderful it would be to recognize him." Dr. Sforza then ran it by committee members, and they thought it was a wonderful idea to honor the sophomore.
"
I just did it out of the goodness of my heart."
— Kidus Mengistu
After receiving his award, Kidus took a moment to inform the audience of his gratitude. When questioned about expecting anything from his act of kindness, the sophomore stated, "I did not expect anything; I just did it out of the goodness of my heart." He also reflected on kindness and the importance of it in today's society. "I've seen people get hurt for not being kind to one another, so I feel like everyone should just be nice to each other."
"What the board of education and I thought is that it will become a thing; not monthly or annually, just something that we would like to bring to Becton to showcase all the wonderful acts of kindness. [This will give us a chance to] recognize the excellence that our students show each and every day," said Dr. Sforza. The accolade, according to the administrator, will hopefully impact other Becton students. "I think that this award shows them that the district recognizes not only our high achieving academic students, but also recognizes the simple things in life such as helping someone in need."
Physical Education Instructor Ms. O'Driscoll commented, "I think it illustrates what Becton students are capable of doing. It's a demonstration for others to do the same and shows other Becton students that you don't have to be an adult to do important and valuable things in life." Ms. O'Driscoll, who was at the Oct. 10 board meeting, continued with, "It's just nice to be nice. It's always good to lift people up and help them out because you might want that treatment given back to you one day."
"Becton prides itself on kindness, respect and gratitude. [We are a] small, charming school that many people don't know about but are slowly starting to hear about," noted Dr. Sforza.
Surely the student body will view the Becton sophomore as a role model and continue to follow in his footsteps. "That's the plan," Kidus stated.