Becton community mourns the loss of John Shaw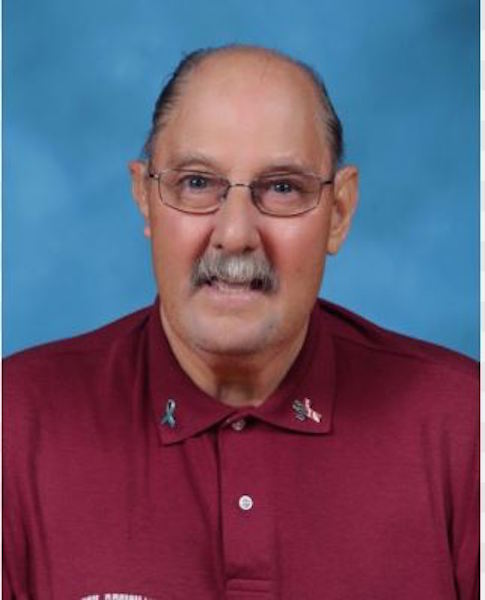 Faculty, staff, and students of Becton Regional High School are mourning the unfortunate passing of 38-year custodian Mr. John C. Shaw. Mr. Shaw was a veteran employee who has worked at the high school since 1975. He is commonly recognized amongst the community as one of the kindest and friendliest faces in the hallways, and his presence will be missed.
Mr. Shaw was born in East Rutherford and at the time of his death, he was 58 years old. After graduating from Becton Regional High School, the beloved employee went on to work as a custodian at his alma mater.
During the earlier years of his career, Mr. Shaw would help maintain Riggin Field. He would trim the grass, paint the lines, and keep the facilities clean.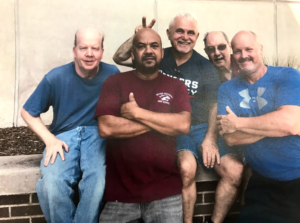 Since then, he has worked in the building with the majority of his employment focusing in the English wing.
Mr. Caputo, Becton Regional High School's Supervisor of Building and Grounds, worked closely with Mr. Shaw. He told us that he was a hardworking individual who he has had the pleasure of knowing since he first came to the school in 1975.
"We would just joke around with him all the time. He would laugh at everything, and he would always come up with something to make us laugh," said Mr. Caputo.
Mr. Shaw would also buy Mr. Caputo a coffee every day while saying, "This one's for you boss." Moreover, the supervisor also said, "We are going to miss the heck out of him."
In addition, Acting Superintendent/Principal Dr. Sforza told the students and staff how Mr. Shaw would always tell him to "drive safe and get home safe" before he left the building each evening. 
Guidance Counselor and Supervisor Ms. Calvanico, who is one of the longest-serving members of the staff, stated, "The protocol was to wash the blackboards once or twice a week.  John knew how much I disliked writing on a dirty blackboard [as a teacher], so he would wash my boards every night." Furthermore, Ms. Calvanico also mentioned his comedic manner. "Sometimes he would stop in and jokingly say, 'I need some guidance.' I will miss John very much. He was an institution here at Becton, and I am very sad about his passing."
History Instructor Mr. Carr had known Mr. Shaw for twenty-nine years. He said, "John was one of the nicest people in the building. He was always pleasant and always had a smile on his face. He loved the people he worked with and what he did. Seemed like he liked life a lot."
The history teacher has many fond memories of his colleague. "He thought it was really neat when he gave me his pass key for debate. He said, 'Don't tell anybody I gave you this.' And it opened every door in the building except the exterior doors."
He then went on to add, "Whenever I walked into a room he was working in, he would say, 'Hello Mr. Carr!' [in his own charismatic way]."
"People are always talking about 'The Becton Family,' and John Shaw really personified that. I don't know anybody he didn't get along with, and if he didn't get along with them, it didn't show. If somebody wanted to define what the Becton Family is, John Shaw is your answer."
Likewise, English Teacher Mrs. Lonergan had known Mr. Shaw for a long time. She used to live three doors down from his sister and her backyard bordered his mother's. She also knew him throughout her high school career at Becton and got to know him even more throughout her employment at the high school as well. To her, Mr. Shaw was a true gentleman and a compassionate soul.
"He always had something to say to make me laugh, whether it was when he mowing his mother's lawn or I was talking with him after school. I remember when we would have the same ShopRite schedule. He would sit in the car playing Sudoku while waiting for his wife, and we would talk."
She also mentioned that he would take care of his mother's property, as well as walk her dog. Mrs. Lonergan was his, as he put it, "Sister from another mister."
Outside of school, John was also a key member of the community. He had served on the East Rutherford Fire Department Station 13 for 40 years. He was also a huge New Jersey Devils Hockey fan and loved playing Sudoku and visiting San Diego over the summer.
Students too had expressed their heart-filled sympathy towards his passing. Cindy Muco, a senior at Becton, noted, "During my freshman year, I lost a book and he helped me find it. And since then, he would always say hello to me in the hallway."
Last Friday, members of the community came out to pay their respects to Mr. Shaw at Kimak Funeral Home in Carlstadt. Colleagues from then and now filled the room, along with his friends, family and the East Rutherford Fire Department.
Mr. Shaw was then laid to rest the following day at Calvary Cemetery in Paterson.
The kind, light-hearted, and enthusiastic member of the Becton Family will continue to live on in soul and spirit and in all of those lives that he touched.
About the Contributor
Blaze Grabowski, Staff Writer
Blaze Grabowski is a sophomore this year and a writer for the Cat's Eye View. Blaze has been playing the saxophone for six years and the piano for three....