Student interest in Career Exploration Internship Program continues to rise
Fifteen students successfully complete the program this year
A Final Presentation and Recognition Ceremony for 15 of Becton's Career Exploration Internship Program participants was held on June 5.
According to Ms. Annitti, the internship program director, four students took part in the experience during the 2015-2016 school year, which was the program's pilot year. "Dr. Sforza presented me with the idea of the program when he first started working at Becton. He ran a similar program at his former school district and thought it would be great to implement it here," said the program director. However, throughout the few years of the program's existence, the interest grew, and as a result, so did the participant count. "This year we had 15 students, and so far we have 20 students enrolled for the 2018-2019 school year," she confirmed.
"
"I think this program has properly prepared me for my career choice in the future."
— Timothy Reid
Students who successfully completed the program this year are seniors Kenny Fernandez, Zachary Dahmen, Adriana Sroka, Zackary Appell, Austin Kim, GaHyun Yoo, Timothy Reid, Fabrizio Jimenez, Anna Cioce, Michael Krynski, Michel Botros, Rebecca Collette, Cecilia Munoz, Michael Bolwell and Junior Gene Lee.
This school year, career fields that students were given the chance to explore include automotive repair, personal training, medical and veterinary diagnosis and treatment, HVAC and electrical repair, social work, engineering and computer technology.
"I am excited to continue to coordinate an internship program here because I believe it is an extremely valuable opportunity for high school students to explore the career field that they are interested in pursuing," Ms. Annitti noted. "It also allows them to make great connections with people in the field for future opportunities." For example, a few students such as Zack Appell, Gene Lee, Michel Botros and Kenny Fernandez are continuing a part-time paid internship with the company for which they interned.
"I personally believe that I benefited from the program because I figured out that I really do enjoy the automotive career path," said Senior Zack Appell, who interned at Sadowski Auto Care located in North Arlington.
Similarly, many of the other interns this year had strictly positive feedback about the program. "I think this program has properly prepared me for my career choice in the future. It has given me great insight into the role of someone who works in the technology field," noted senior Timothy Reid, who interned with Becton's District Technology Coordinator Mr. Gbaguidi.
Junior Gene Lee, who shadowed Mr. Gbaguidi as well, spoke fondly of his favorite moments while shadowing his peers. "My favorite part of the internship program was working with GaHyun, Tim and Austin. I looked forward to my internship because of them, and I will be sad to see them graduate," he said.
About the Contributor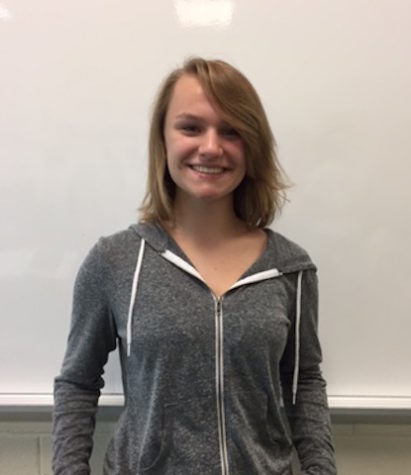 Maya Dobrygowski, Staff Writer
Hello, my name is Maya, and I'm a junior here at Becton High School. I'm a pretty straightforward individual and don't have anything too crazy about...